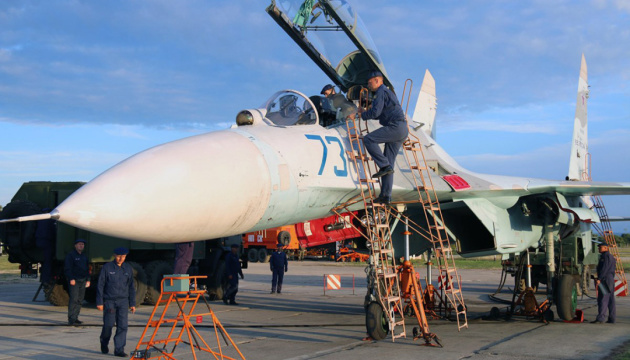 Russia deploys over a dozen fighter jets to Crimea - Reuters
Russia has deployed more than a dozen Su-27 and Su-30 fighter jets to occupied Crimea to boost its air force on the peninsula, Reuters has reported, referring to its witness.
"More than a dozen SU-27 and SU-30 fighter jets which Russia is deploying to boost its air force, amid heightened tensions with Ukraine, arrived in Crimea on Saturday," the report said.
According to Reuters, the witness saw the jets land at Belbek air base in Crimea.
Earlier, on November 30, Ukraine's Ministry for Temporarily Occupied Territories and Internally Displaced Persons reported that Russia had transferred 16 Su-27s of various modifications and eight MiG-29 aircraft to Crimea.