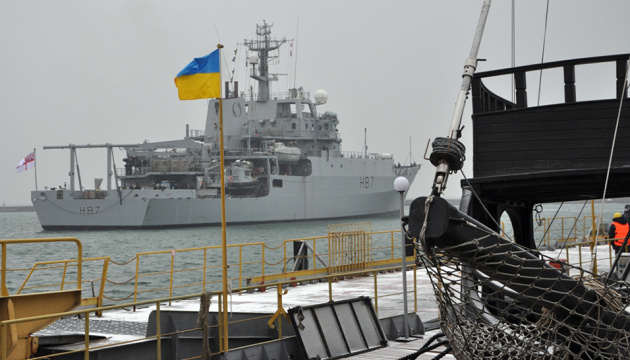 British warship enters Odesa port
The HMS Echo (H87), a hydrographic survey ship of the British Royal Navy, arrived at the port of Odesa on Wednesday, December 19, the administration of the Odesa seaport has reported on its website.
"The agreement on this visit was reached on October 21, 2018 during Defense Minister Stepan Poltorak's visit to London. Then, British Secretary of State for Defense Gavin Williamson announced, expressing the support to Ukraine, that HMS Echo (H87) will be sent to the Black Sea to ensure freedom of navigation in the region," reads the statement.
The HMS Echo is designed to conduct undersea research and support amphibious operations. The ship can also be used for control, countermine operations, search and identification of underwater objects.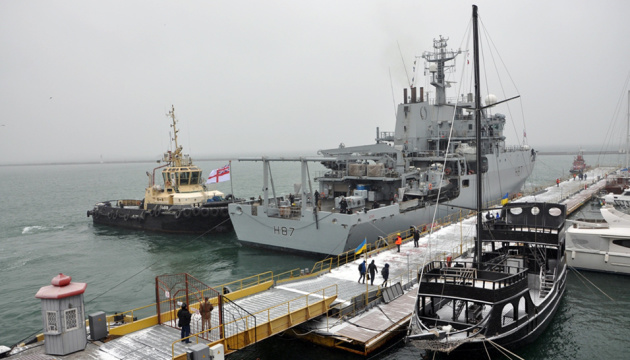 The vessel was commissioned in March 2003. It is 91 meters long and 17 meters wide. It can carry a crew of 72 people in high comfort conditions. The HMS Echo is equipped with state of the art data collection systems, including side-scan sonar, multi-beam echo sounder, bottom sampling equipment, etc.
The ship's ammunition consists of two Oerlikon 20mm cannons, three Miniguns, and four general-purpose machine guns.