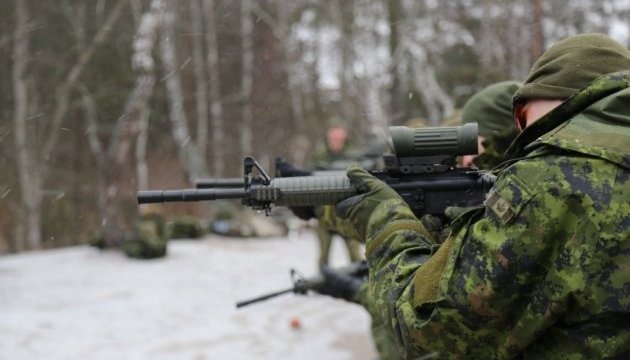 General Jonathan Vance: Situation in Sea of Azov not to affect operation UNIFIER
Russia's aggression against the Ukrainian Navy ships will not have a significant impact on the Canadian military mission in Ukraine.
"I do not think this will have a significant impact on our daily activities in Ukraine. We develop the capabilities being far from the area of confrontation," Chief of the Defence Staff of the Canadian Armed Forces, General Jonathan Vance said on the air of Canada's CBC Radio.
At the same time, he added that Canada would take into account the situation near the Kerch Strait when making decision on possible continuation of the military training mission in Ukraine.
"It will definitely be taken into account when the government considers any of our future attraction to Ukraine," the General stressed.
Vance noted that Russia's actions could significantly influence the behavior of Ukraine itself.
"It is likely to change the dynamics at the level of the Government of Ukraine. They are approaching elections, they have recently imposed the martial law - all this will have an impact on Ukraine," he noted.
Since 2015, about 200 Canadian servicemen have been training the members of the Armed Forces of Ukraine in modern combat skills within the framework of the operation UNIFIER. Nearly 8,000 Ukrainian soldiers have undergone Canadian training for three years. The current mandate of the mission ends in March next year. Ukraine has already made a request to extend it.
ol