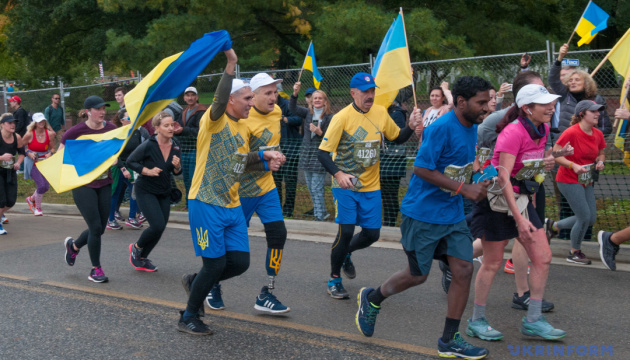 Ukrainian servicemen run Marine Corps Marathon in US. Photos, video
The team of servicemen, who had participated in the anti-terrorist operation in eastern Ukraine, successfully finished two races of the 43rd Marine Corps Marathon, held on Sunday in Washington, DC.
Four Ukrainian soldiers (Oleksandr Darmoros, Andriy Bondarchuk, Dmytro Poltavets, Yuri Kozlovsky) ran the distance of 10 km, and another four servicemen (Pavlo Chaika, Ruslan Popov, Bohdan Usharuk, Oleksandr Popruzhenko) ran 42 km, an Ukrinform correspondent reports.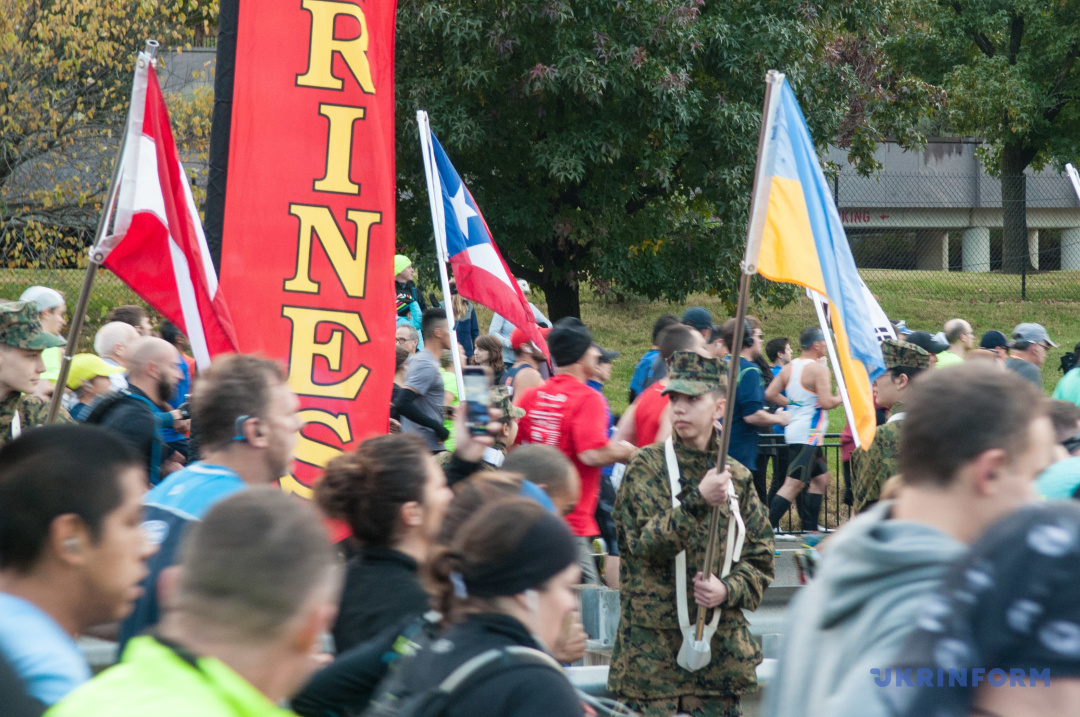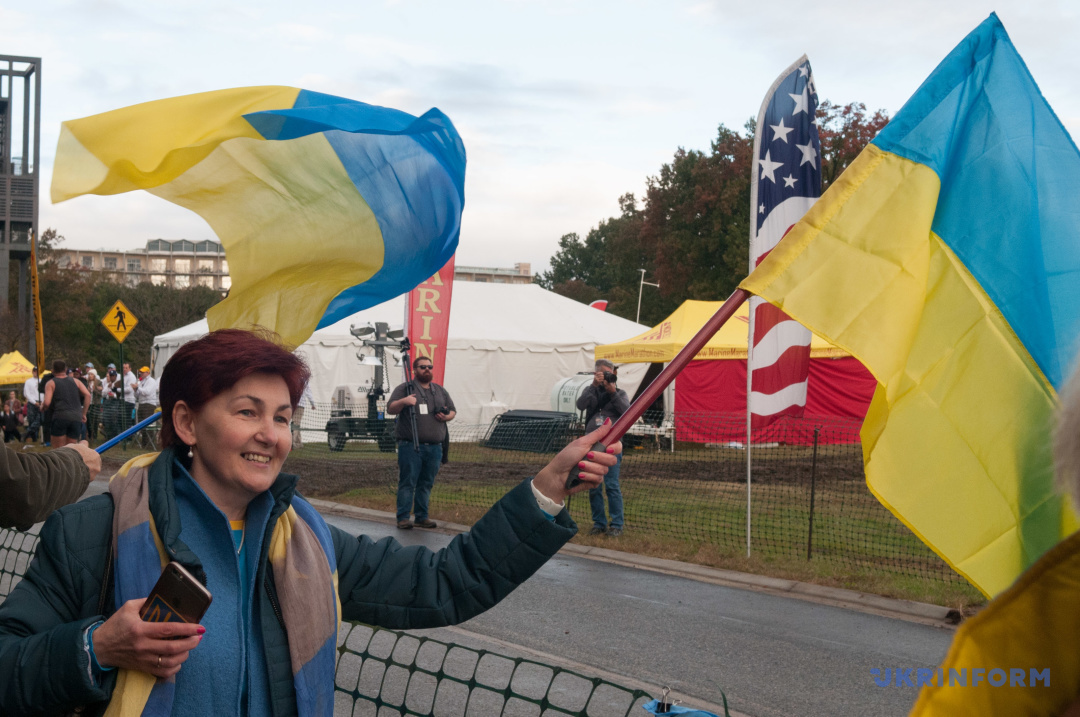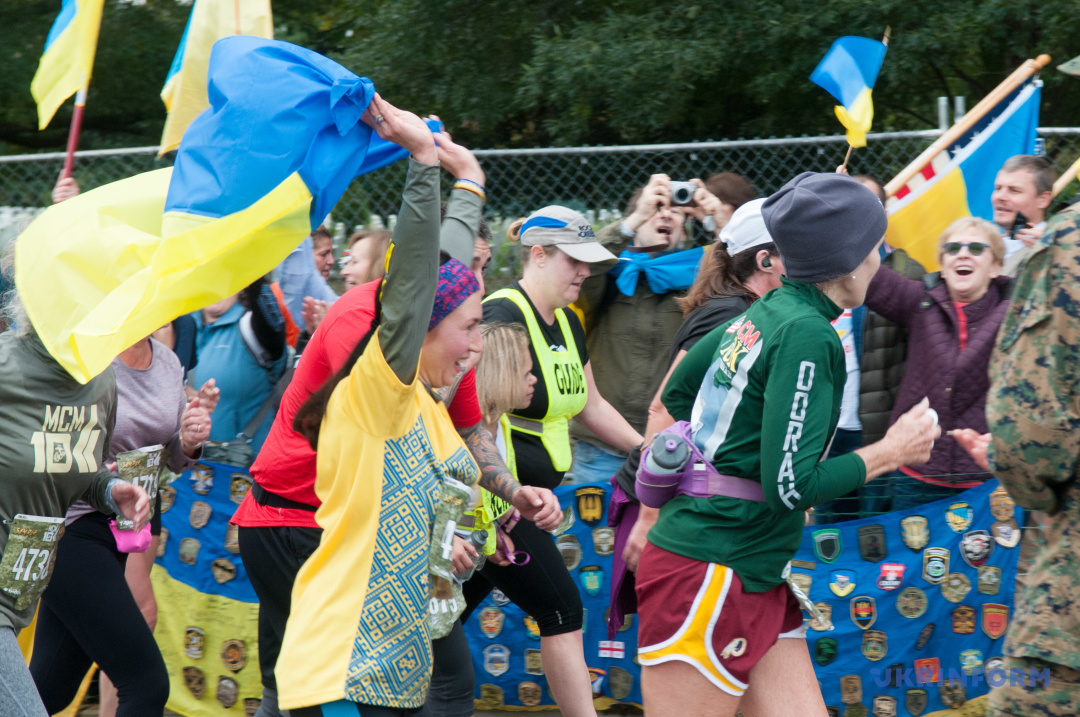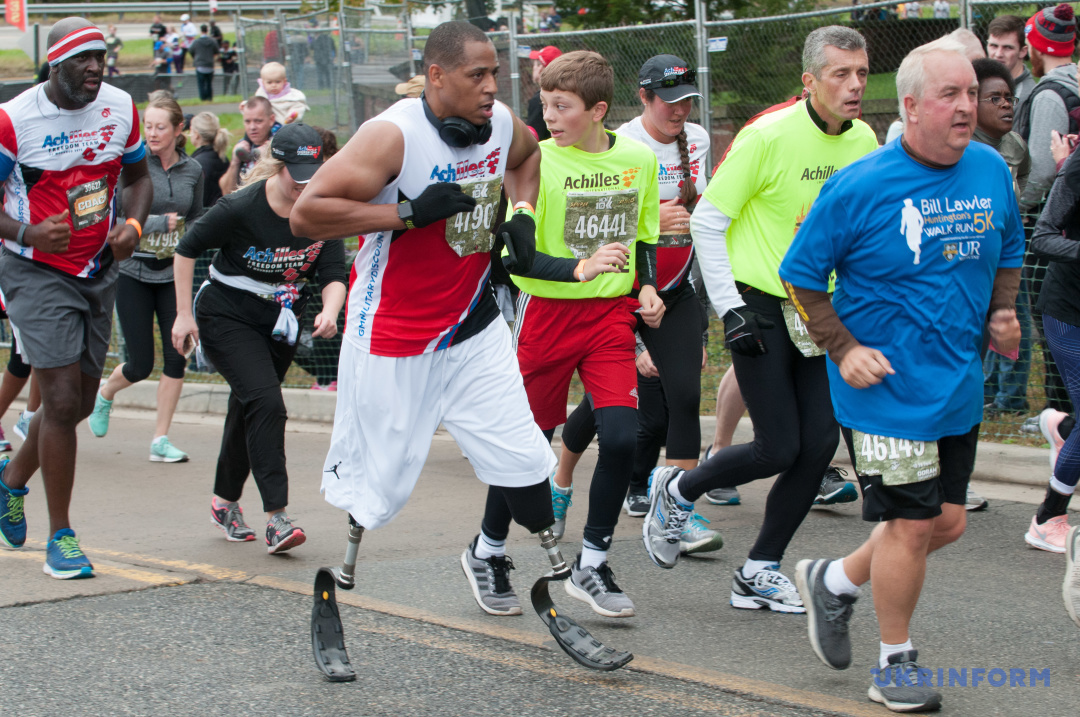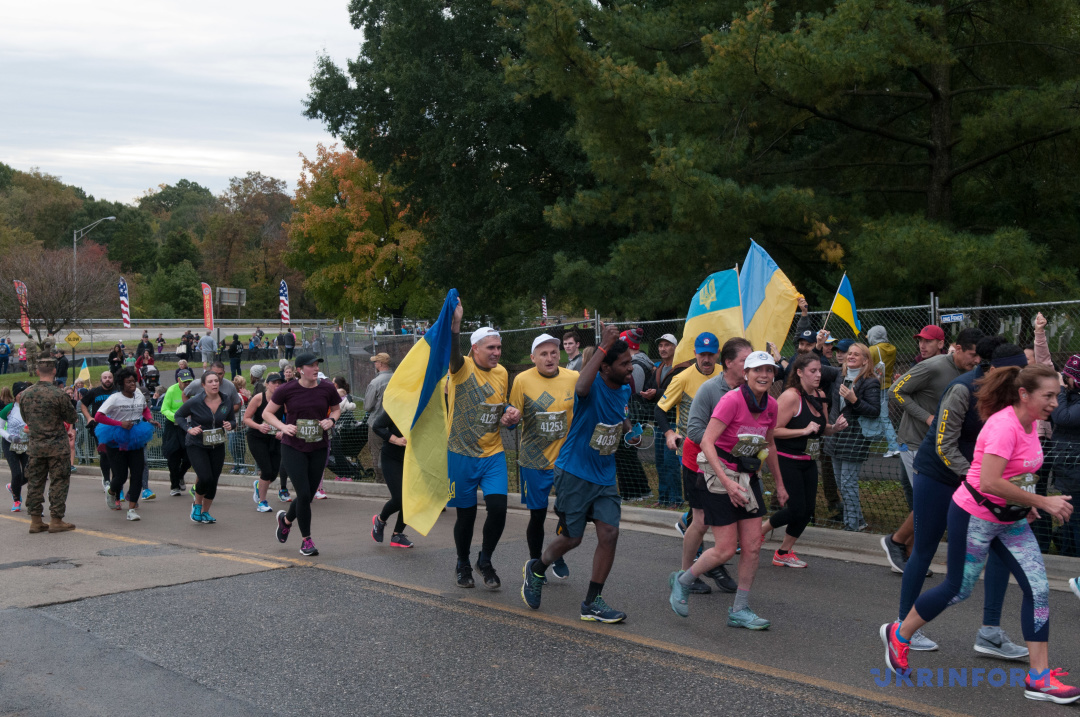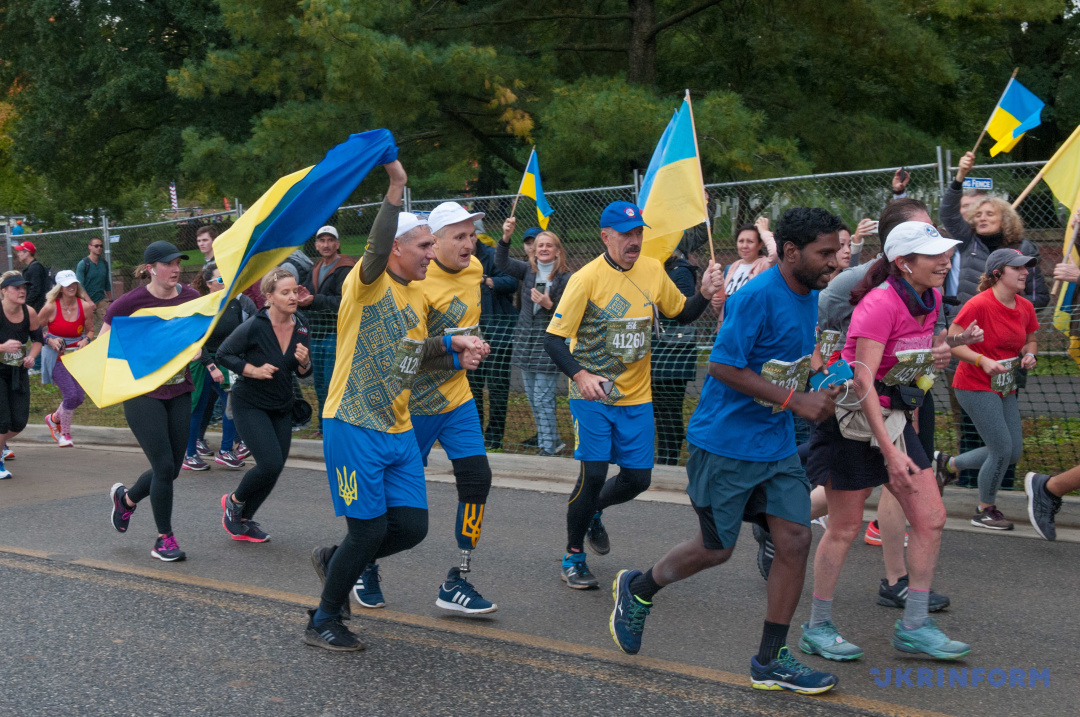 The start at both distances took place simultaneously but in different places: not far from the U.S. Congress in Washington, DC for a short distance and near the Pentagon in Arlington for a full marathon. All the participants finished near the famous Iwo Jima Memorial dedicated to all U.S. Marine Corps personnel who died in the defense of the United States since 1775.
The Marine Corps Marathon has been held traditionally at the end of October since 1976. Teams of Ukrainian ATO servicemen have taken part in the marathon for three years in a row.
ol