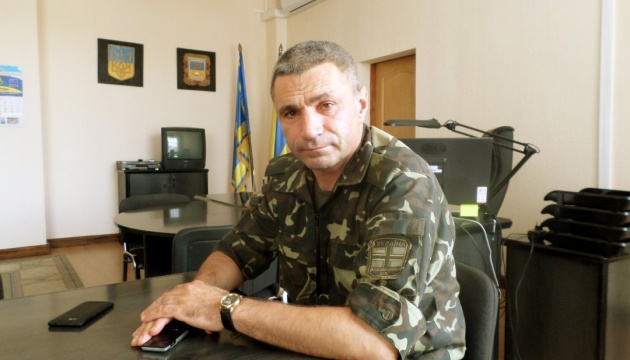 Ukraine to use force if situation at sea escalates - Navy commander
The Ukrainian Navy is ready to use force against Russian forces if the situation in the Azov and Black Seas escalates, Ukrainian Navy Commander Ihor Voronchenko has said in an interview with the BBC Ukrainian.
"If there is any kind of escalation, we will use force. If they resort to severe destabilization, we will adequately respond. We will accompany our vessels, stay in the areas where fishing and other types of fishing are conducted," Voronchenko said.
According to him, the Ukrainian Navy, even with small forces at sea, is capable of performing a respective list of tasks.
"Clashes are possible, but we act in accordance with the clauses of the law of the sea. Of course, our numbers and our potential are not as high [as Russia's], but we will fulfill our task [...] There won't be a second Crimea, the situation will not repeat," Voronchenko said.
He stated that Russia is applying new methods of hybrid warfare. The tasks they set for themselves - the safety of passage through the Kerch Strait, the fight against poaching and smuggling, free shipping - are all fake, Voronchenko said. The main areas of attention are the impact on the Ukrainian economy, the bankruptcy of Ukrainian ports, social destabilization in the Azov Sea area, and obstacles to free navigation in the Azov Sea, he said. "Berdiansk and Mariupol have lost a big part of profit due to the stoppage of vessels," he said.
Voronchenko believes that Russia can move even further in destabilizing the situation in the Black Sea regions in order to influence certain segments of the population, as if the Ukrainian authorities cannot ensure free navigation in the Azov Sea.
op