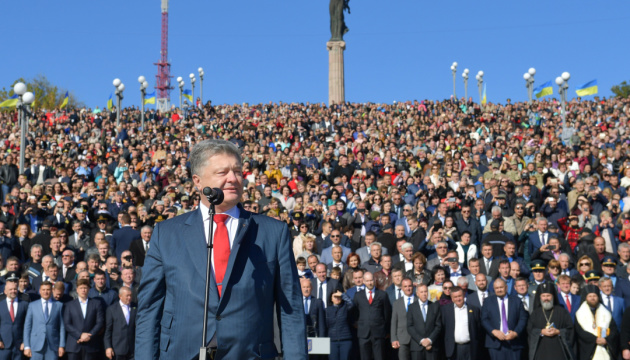 Poroshenko: Combat-capable army is immunity against external pressure and fifth column inside country
Ukraine has the army capable of protecting the state from the aggressor, powerful pressure from outside and the fifth column inside the country.
"The combat-capable army is one of the solid factors allowing us to pursue a truly sovereign policy, a policy of independence, to have immunity against strong pressure from outside and defend ourselves against the fifth column inside our country," President of Ukraine Petro Poroshenko said, speaking at the Kherson State Maritime Academy, an Ukrinform correspondent reports.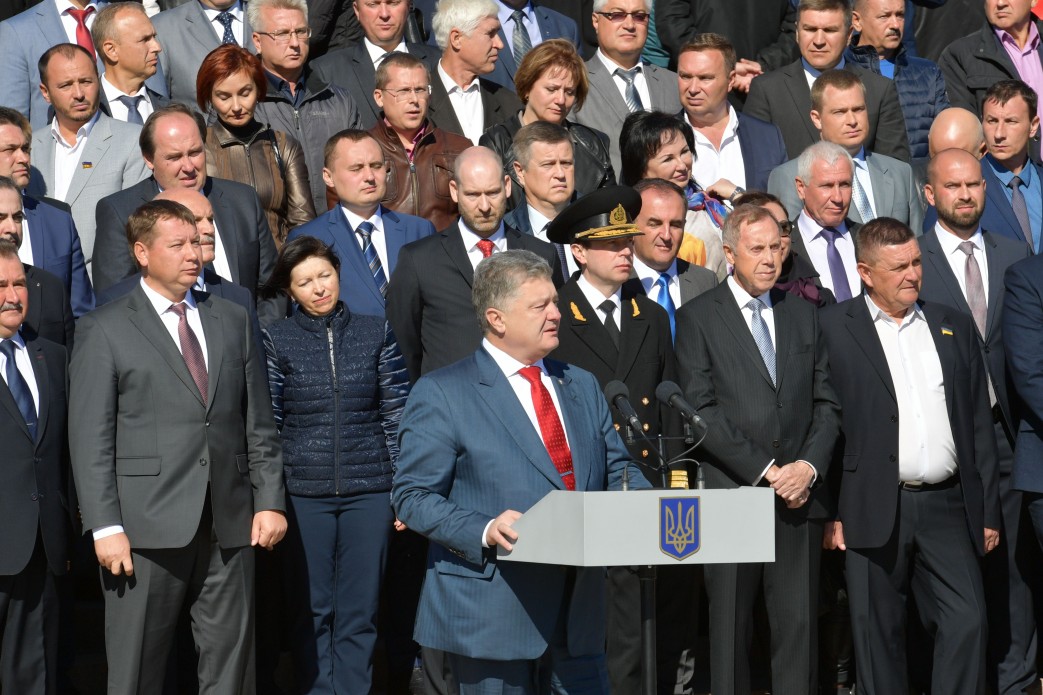 Ukrainians pay a high price for defending their European choice but they finally have the army capable of stopping the aggressor, the President noted.
"Ukrainian army has localized the conflict and is crucial for returning Donbas to Ukraine and Ukraine to Donbas by political and diplomatic means," Poroshenko added.
Building a strong army is an obligation to future generations of Ukrainians, since it is a key element in building a state, the President of Ukraine summed up.
ol