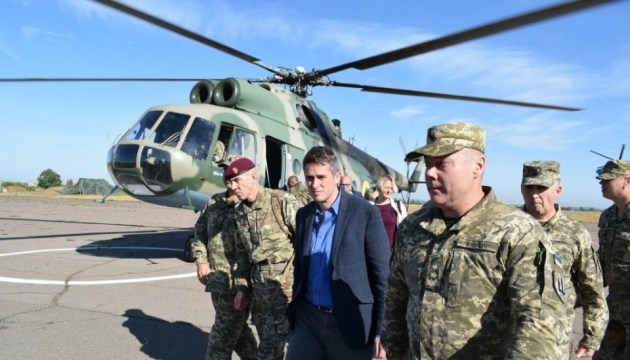 UK defense secretary visits Donbas conflict zone
A British delegation headed by Secretary of State for Defense Gavin Williamson has visited the area of the Joint Forces Operation (JFO) in eastern Ukraine, the press service of the Ukrainian Defense Ministry has said.
"Britain's Secretary of State for Defense Gavin Williamson has visited the front line of defense, where he personally spoke with Joint Forces fighters," the statement says.
According to the Defense Ministry, Williamson noted he was most impressed by the resilience and courage of Ukrainian soldiers facing one of the world's most aggressive armies.
The British delegation also met with Joint Forces Commander Lieutenant-General Serhiy Nayev, who reported on the situation in the JFO area and provided specific facts of the use of Russian-made weapons against military units in eastern Ukraine. Nayev informed Williamson of measures being taken by the Joint Forces to deter Russian aggression and stabilize the situation in Donetsk and Luhansk regions.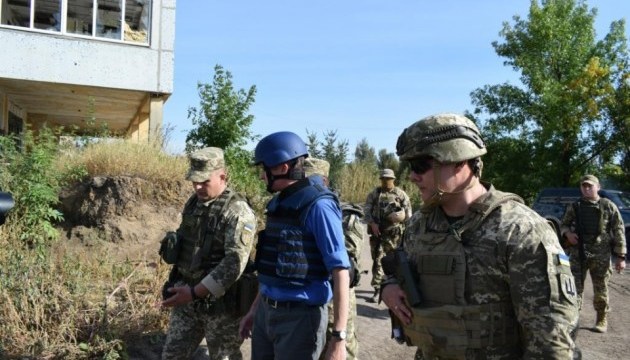 In addition, according to the report, the sides discussed a number of humanitarian initiatives of the Joint Forces command aimed at restoring critical infrastructure facilities and providing assistance to health institutions and children staying in villages close to the contact line.
After visiting the front line, the commander briefed British partners on the work of an entry and exit checkpoint, the ministry said.
The British official said at the end of the trip that the United Kingdom would continue to assist and fully support Ukraine.
op