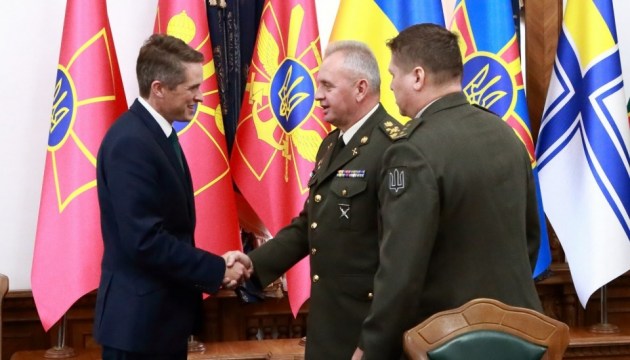 Ukraine praises Britain's support for Ukrainian Armed Forces - Muzhenko
Building up the capabilities of the Ukrainian Armed Forces is the key element of the strategy to deter the aggressor, and Ukraine praises the assistance of international partners, Chief of the General Staff of the Ukrainian Armed Forces Viktor Muzhenko has said.
He said this at a meeting with UK Secretary of State for Defense Gavin Williamson, according to a statement posted on the website of the Ukrainian Defense Ministry.
"We praise the assistance from the United Kingdom, which is provided by British instructors as part of the Orbital training mission," Muzhenko said.
Williamson, in turn, said that material, technical and advisory assistance is not an end in itself for the UK. According to him, teaching Ukrainians, British instructors learn a lot from them, for example, endurance and response to changes in operational conditions.
I see things very simply. Ukraine is a sovereign state, and its sovereignty was attacked from the outside! The very fact that we are providing Ukraine with assistance is a deterrent. It is very useful that you are walking the path of reform, changing your thinking and approaches, Williamson said.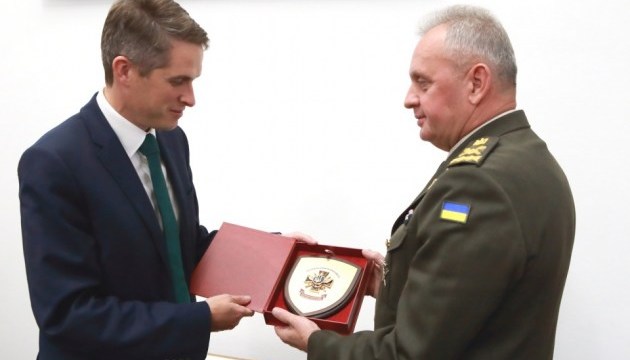 The sides also discussed the directions of further cooperation between the armed forces of Ukraine and the UK in many spheres.
op