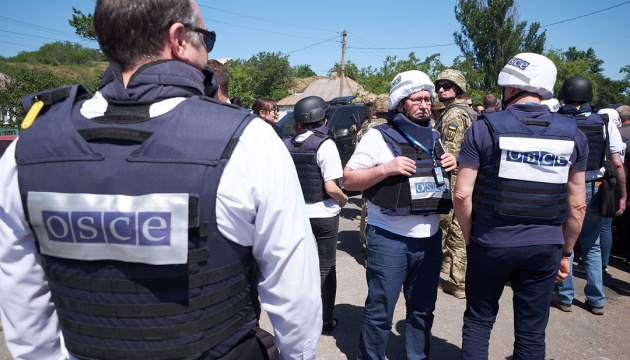 OSCE observers come under fire in ORDO
On the morning of August 16, observers of the OSCE Special Monitoring Mission to Ukraine (SMM) came under fire in the north-eastern edge of Holmivskyi (non-government-controlled, 49km north-east of Donetsk).
This is said in a report by the OSCE SMM.
"At 09:14, three SMM patrol members outside the vehicles heard an undetermined explosion approximately 500m north and another undetermined explosion about 500m south-south-east, followed by about ten shots of small-arms fire 100-150m north and north-west, two of which were assessed as flying over the heads of the three patrol members who were outside the vehicles," the report reads.
The patrol got into their vehicles immediately and left the area and later returned safely to its forward patrol base in Horlivka (non-government-controlled, 39km north-east of Donetsk).
The SMM notified the Ukrainian Armed Forces side of the Joint Centre for Control and Co-ordination and the armed formations about the incident and requested follow-up.