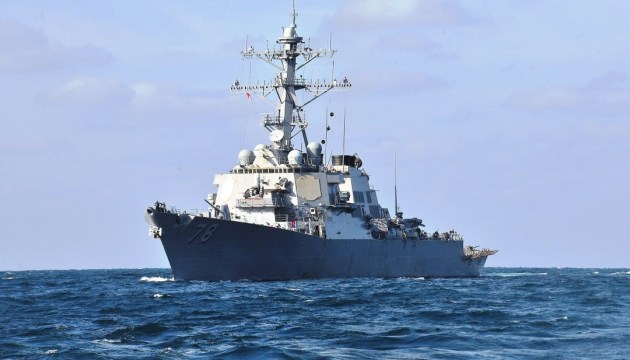 U.S. destroyer Carney enters Black Sea
The Arleigh Burke-class guided-missile destroyer USS Carney (DDG 64) entered the Black Sea on August 12, according to the press office of the U.S. Naval Forces Europe-Africa/U.S. 6th Fleet.
The ship will "conduct maritime security operations and enhance capability and interoperability with allies and partners in the region."
"Carney's arrival in the Black Sea demonstrates our continued commitment to security and stability in the region. Our time spent here will help us improve interoperability and the sharing of information and experiences with our partner nations," said Commander Tyson Young, commanding officer of Carney.
op