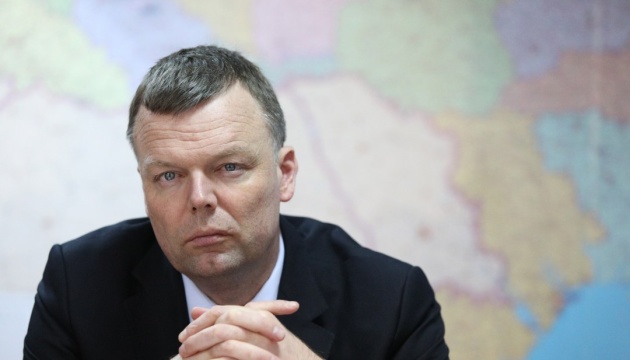 Over 4,000 ceasefire violations recorded in Donbas last week - OSCE SMM
The number of ceasefire violations in Donbas has decreased after the introduction of the so-called bread truce on July 1.
Principal Deputy Chief Monitor of the OSCE Special Monitoring Mission (SMM) to Ukraine Alexander Hug said this during a Skype briefing on Friday, according to an Ukrinform correspondent.
"Since the recommitment to the ceasefire on July 1, the level of violence is lower than what it [had been before]," Hug said.
According to him, the situation remains highly volatile at some moments like now, when there is relative calm, but at times "all hell breaks loose."
"On Sunday, for instance, our monitors recorded more than 400 ceasefire violations. Last week, the OSCE SMM in fact recorded over 4,000 ceasefire violations," he said.
Hug also said that last week OSCE SMM observers recorded 57 weapons in violation of withdrawal lines - 44 in non-government controlled areas and 13 in areas controlled by the government.
op