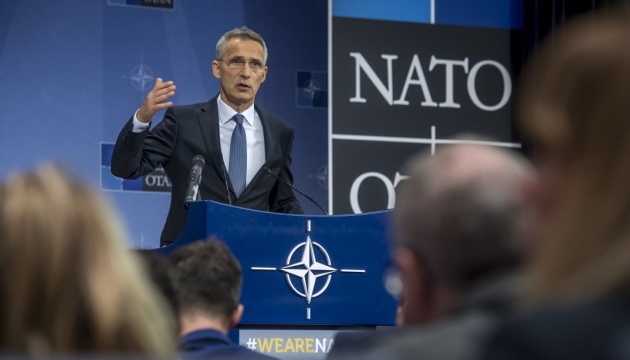 NATO not to invite Ukraine to enhanced opportunities program - Stoltenberg
The Allies will again confirm unwavering support for Kyiv after the NATO summit, but will not invite Ukraine to the enhanced opportunities program.
NATO Secretary General Jens Stoltenberg said this before the summit to be held in Brussels on July 11-12, an Ukrinform correspondent reported.
He said he did not expect NATO to make the decision on the Enhanced Opportunities Program (EAP) for Ukraine at this summit.
At the same time, he stressed that the Allies would once again confirm steadfast support for Ukraine.
He said that NATO has the necessary tools for developing partnership with Ukraine.
The NATO Enhanced Opportunity Program (EOP) envisages the highest level of partnership, cooperation and interoperability with partners who are not NATO members. Five countries (Australia, Finland, Georgia, Jordan, and Sweden) have currently been invited to the program.
op