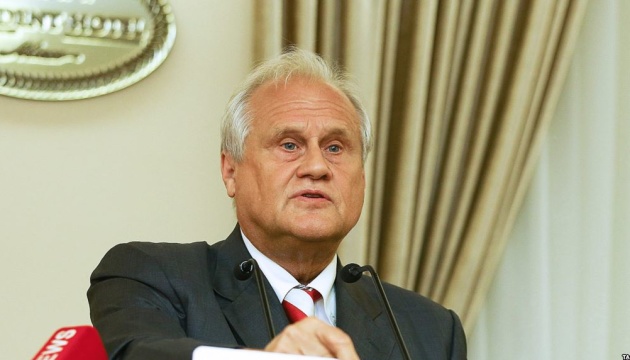 OSCE Special Representative Martin Sajdik calls for end to hostilities in eastern Ukraine
Special Representative of the OSCE in the Trilateral Contact Group Ambassador Martin Sajdik has called for cessation of hostilities in eastern Ukraine.
This was stated in the ambassador's statement, which was issued on May 22, regarding the situation in eastern Ukraine.
"The recent surge in combat activity along the line of contact in eastern Ukraine is causing more and more victims and destruction. It puts at risk essential local infrastructure, such as water supply, on which hundreds of thousands of people rely for their basic needs. I call strongly upon the sides to immediately stop the fighting, in line with their earlier public commitments, and do their utmost to protect the civilian population, allow for the repair and smooth operation of civilian infrastructure, and facilitate the crucial work of the Special Monitoring Mission," the statement reads.