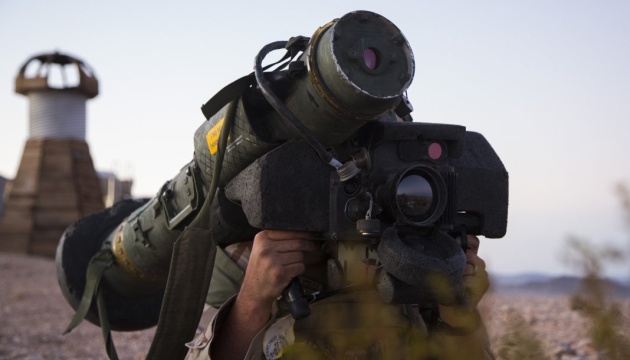 Ukrainian army gets Javelin systems - Poroshenko
Ukrainian President Petro Poroshenko has confirmed that Javelin anti-tank missile systems have already arrived in Ukraine from the United States.
"The long-awaited weapons have arrived in the Ukrainian army and significantly strengthened the powerful deterrent effect of our combat capability and Euro-Atlantic security. We continue to work to strengthen our defense potential to rebuff Russian aggression," Poroshenko wrote on his Facebook page late on Monday.
As reported, in late 2017, U.S. President Donald Trump's administration decided to sell lethal weapons to Ukraine, including the Javelin anti-tank missile systems. On March 1, 2018, the U.S. Department of State approved the sale to Ukraine of 210 Javelin 210 missiles and 37 Javelin command launch units for a total of about $47 million.
The U.S. defense budget for the fiscal year 2018 envisages $350 million in defense assistance to Ukraine, including the possibility of transferring lethal weapons.
The Javelin is an American portable anti-tank missile system designed to hit armored vehicles, tanks, UAVs, helicopters, and low-altitude jets.
op