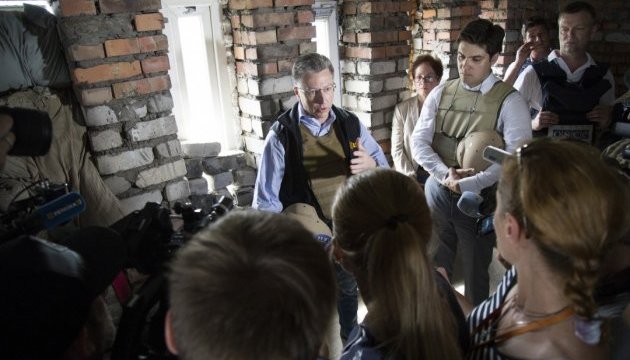 Volker: Peacekeeping mission in Donbas should be different from other UN missions
The initiative on the deployment of the UN peacekeeping mission in eastern Ukraine should be based on a special approach, and the mission itself should be different from other peacekeeping formats.
U.S. Special Representative for Ukraine Negotiations Kurt Volker said this at a briefing in Washington, an Ukrinform correspondent reports.
"I do agree that a number of UN peacekeeping missions have been very expensive, they've gone on a long time, and they've served to create a frozen conflict rather than to solve a conflict. So I think those are very valid concerns. What we're talking about in the case of eastern Ukraine is somewhat different from that," Volker said.
He stressed that it would not be a "traditional UN peacekeeping operation" run through the UN system, it would be on the basis of "voluntary contributions by nations." "It would only be there as a transition mechanism to go from the current situation of Russian control to a situation of Ukrainian control. And so it would be a transition mechanism," the U.S. Special Representative for Ukraine Negotiations said.
He also stressed that Russia would need to see this as a "constructive vehicle for implementing the Minsk agreements".
"So there's no – the idea of a Russian veto doesn't even come up, because we're not even going to be proposing it unless we're already in agreement with Russia. So I think it's a very different kind of peacekeeping arrangement that we're talking about," the diplomat added.
ol