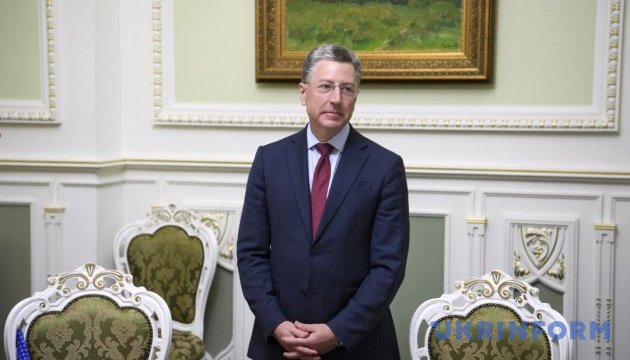 Volker intends to make his seventh visit to Ukraine
U.S. Special Representative for Ukraine Negotiations Kurt Volker intends to make his seventh visit to Ukraine over the past eight months.
As Volker said in an interview with Voice of America, he will visit Ukraine, particularly the conflict zone in Donbas, where the security situation has escalated, in late April or early May.
"I will visit the eastern areas of the country to see the conflict zone from the Ukrainian side. I want to meet with my Ukrainian colleagues in Kyiv," he said.
"I would like to hear a response from Russia in order to understand what we can talk about," Volker noted.
The U.S. Special Representative also told about preparations for a likely meeting of U.S. president Donald Trump with Russian president Vladimir Putin in the near future.
"We are already working on this issue. We are in constant contact with the White House on Ukraine. We have taken a very clear stance. We work very closely with our allies and friends in Europe, as well as with the Ukrainian government. We are really very disappointed with Russia's aggressive actions throughout the world: attacks in the UK with the use of poison, or in Syria, or continuation of ceasefire violations in Ukraine," Volker said.
ol