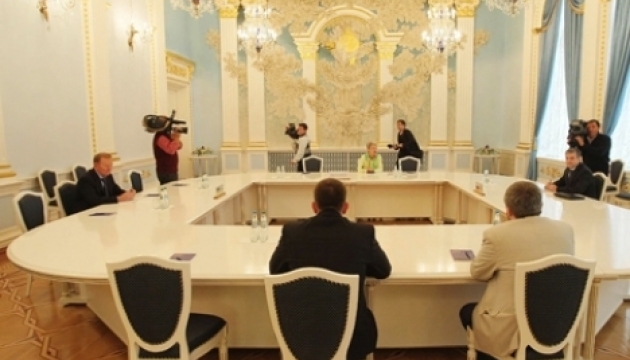 Trilateral Contact Group agrees on ceasefire from March 30
The Trilateral Contact Group has agreed on the establishment of a ceasefire regime starting from March 30.
This is said in a statement issued by the Trilateral Contact Group on recommitment to the ceasefire on Monday.
"The Trilateral Contact Group with the participation of the representatives of certain areas of Donetsk and Luhansk regions…re-affirmed their full commitment to a comprehensive, sustainable and unlimited ceasefire, starting from March 30, 2018 at 00 hrs. 01 min. (Kyiv time)," the statement reads.
The TCG participants noted the positive impact of the ceasefire of March 2, 2018, stressing the importance of ensuring peace and calm for the population during the forthcoming Easter celebrations.
They underlined the importance of the issuance of, and compliance with, the respective ceasefire orders; the effective use of disciplinary measures for ceasefire violations; avoiding forward movements and reconnaissance missions; no firing, including to return fire; strictly forbidding, in particular, firing to and from populated areas, the presence and use of heavy weapons in and close to populated areas and the targeting of civilian infrastructure, including schools, kindergartens, hospitals, and public premises.
The TCG parties recalled their joint and firm commitment to the full implementation of the Minsk agreements.