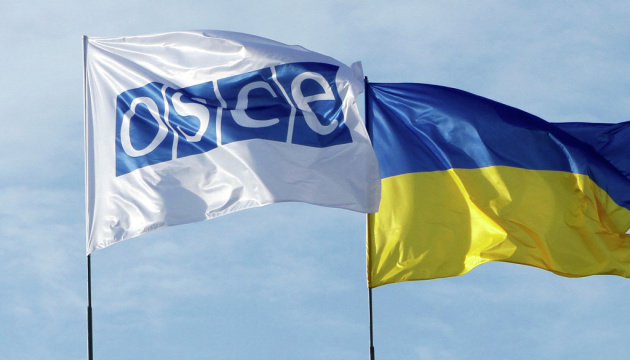 OSCE SMM's mandate in Ukraine extended until March 31, 2019
A mandate of the OSCE Special Monitoring Mission to Ukraine has been extended until March 31, 2019.
Ukrinform learnt this from the Permanent Mission of Ukraine to the International Organizations in Vienna.
"The OSCE SMM's mandate was extended until March 31, 2019. Ukraine's delegation delivered an interpretive statement, noting that the SMM should have full and unhindered access to the entire territory of Ukraine, including Crimea and Sevastopol. All EU states, the U.S. and Canada supported this decision," the report reads.
Earlier, in February 2018, Principal Deputy Chief Monitor of the OSCE SMM to Ukraine Alexander Hug said that the OSCE SMM was determined to continue fulfilling its mandate and to promote the implementation of the Minsk agreements.
Since the beginning of the mission in 2014 its mandate had been extended several times on the basis of a consensus decision of all OSCE participating States.
ish