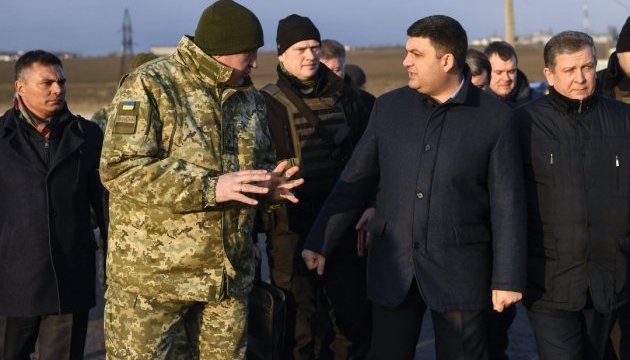 Government raises pensions for Ukrainian servicemen
The Cabinet of Ministers of Ukraine has approved the decision to raise pensions for servicemen from January 1 on average by UAH 1,500.
Prime Minister Volodymyr Groysman presented the decision at a government meeting on Wednesday, an Ukrinform correspondent reports.
He emphasized that the decision does not require changes to the current legislation and it will be in force until the elaboration and adoption of a respective bill, which is being discussed by various agencies today.
"We started a discussion of pensions for servicemen last autumn. It is an extremely important law that establishes justice for the military. I promised to raise pensions from January 1, and I remember that, but discussions about the draft law continue. They can last for a month or two. I remember what I promised, so today we are making the decision to raise pensions for servicemen - on average by UAH 1,500. The payments will start from today," Groysman said.
He said that the decision had been worked out jointly by experts from the Economic Development and Trade Ministry, the Social Policy Ministry and the Finance Ministry.
"The decision has been taken, and the process will begin. Meanwhile, I urge all parties to work on inventing a new law that will restore social justice regarding the military," he added.
op