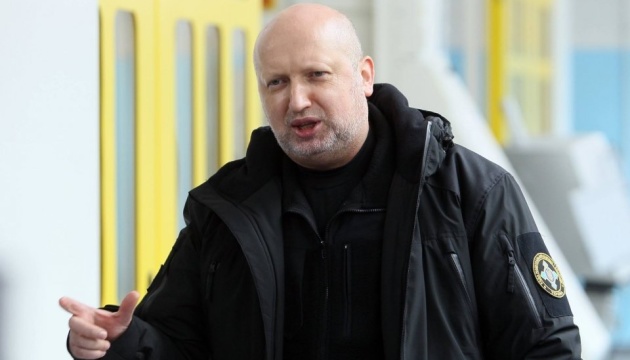 Turchynov says how Ukraine can return Donbas within several weeks
It will take several weeks to regain control over occupied territories of Donbas, but on condition that Russia will not interfere in the situation, Secretary of the National Security and Defense Council of Ukraine Oleksandr Turchynov has said in an interview with Hromadske.TV.
"It will take several weeks [to return Donbas]. The problem of planning a military operation in the east is that you do not understand how many troops you will oppose, how many divisions, corps, regiments or armies Russia will involve. This is definitely the problem of planning a military operation when you do not know the real potential of the enemy," Turchynov said.
According to him, locals also fight in Donbas, but they are subordinate to the Russian military leadership. The bigger problem is the "second echelon," he said.
"In fact, they use the so-called 'first' and 'second' corps subordinated to the 8th Army of the Southern Military District of the Russian Federation as the first echelon. The second echelon is located along the border with our country. These are powerful restored units, including aviation units. Moreover, they built an additional railway line, which helps moves troops from central Russia to our border very quickly... But these corps would not last long if there really were no second echelon that is located at the border," Turchynov said.
Earlier, the Verkhovna Rada adopted the law on de-occupation of Donbas, which does not exclude the liberation of occupied territories by force.
op