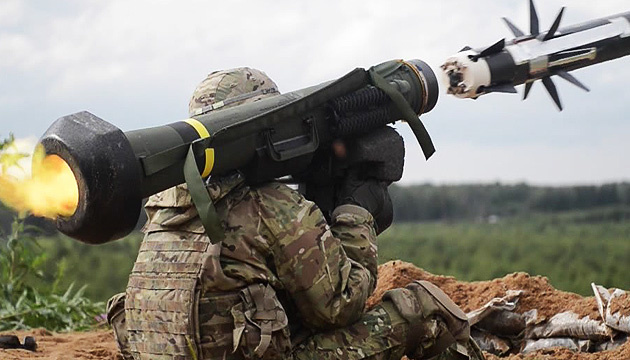 Poltorak says Ukraine will get Javelin anti-tank missiles this year
Ukrainian Defense Minister Stepan Poltorak has said that Ukraine will receive Javelin anti-tank missile systems from the United States this year.
"I would like to say for sure that we will get Javelin [systems] on time, this year definitely," he told the 112 Ukraine television channel on Wednesday.
He also spoke about the results of his meeting with U.S. Secretary of Defense James Mattis.
"We discussed a lot of questions, virtually all topics and all issues that I had, that worried me. I received answers to all of my questions. There is a clear understanding of how [it happens], and when. We discussed all this. We also discussed our further cooperation, as well as cooperation with the alliance and our bilateral commitments and the completion of agreements between the United States and Ukraine," he added.
op