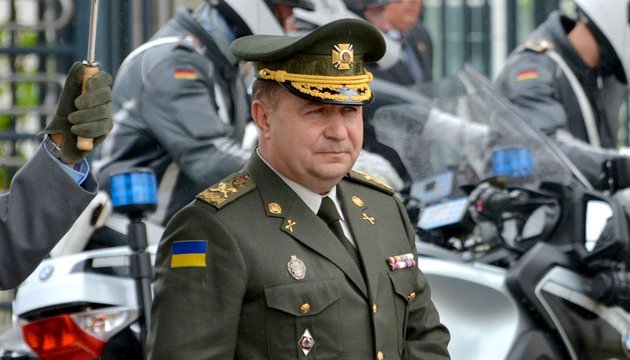 Poltorak: Decision on U.S. defensive weapons supplies to Ukraine was timely and correct
Ukrainian Defense Minister, General of the Ukrainian Army Stepan Poltorak claims he reached "full understanding" with U.S. Secretary of Defense James Mattis on the U.S. defensive weapons supplies to Ukraine.
Poltorak said this at the Embassy of Ukraine in Washington on Friday after the meeting at the Pentagon, an Ukrinform correspondent reports.
"We discussed all the issues, including the decision of the United States to provide Ukraine with defensive weapons. We discussed the mechanism of the provision and reached full understanding," the Ukrainian Defense Minister said.
The minister thanked the American side for the "very timely and correct decision" on the provision of defensive weapons to Ukraine. He called this "a big signal for Ukraine and a signal for Russia that Ukraine has not been left one-on-one against the Russian aggression." This, the Ukrainian minister said, is also a call for other partners to help and cooperate with Ukraine.
"The decision [of the United States] was timely and correct, and [the weapons] will be provided in a timely and very thoughtful manner," the Ukrainian minister summed up.
ol