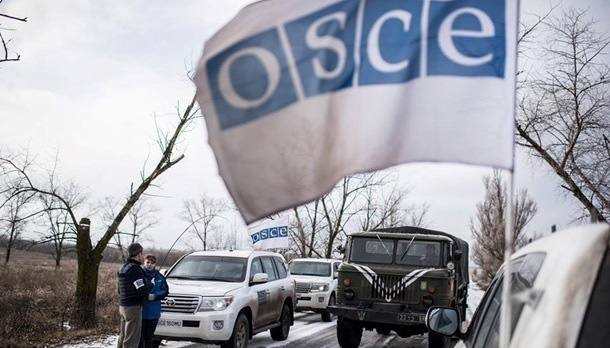 OSCE: 478 civilians including 40 children killed in Donbas last year
In 2017, the OSCE Special Monitoring Mission recorded more than 400,000 ceasefire violations in Donbas, 478 civilian casualties, including 40 children.
Principal Deputy Chief of the OSCE SMM Alexander Hug said this at a press briefing in Kramatorsk, an Ukrinform correspondent reports.
"Facts speak quite clearly about the violence that still continues. The facts that were mentioned by the SMM over the past year and in 336 reports published on our website in three languages. In these reports, we recorded more than 400,000 violations of the ceasefire… This situation has very serious consequences for the civilian population living nearby or on the contact line. During the past year, we recorded and confirmed 478 civilian casualties, including 40 children," Hug stressed.
He added that the SMM also recorded more than 4,000 cases, when tanks, mortars, artillery systems, multiple rocket launcher systems were located in the areas where they should not have been.
"The Special Monitoring Mission also recorded the construction of new trenches on both sides of the contact line. We saw the movement of military equipment on both sides of the contact line. The activity of the parties regarding exercises was also documented. All these facts were set out in our reports," he said.
Hug states that civilians continue to suffer from violence in 2018.
The OSCE SMM recorded that three civilians were killed and two were injured because of armed violence for the past two weeks.
ish