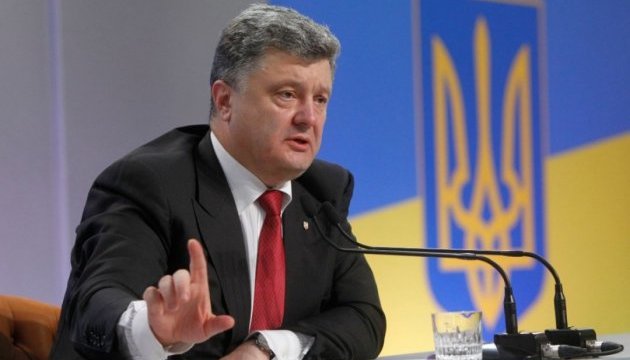 Poroshenko tables in parliament bill on admission of foreign military to drills
Ukrainian President Petro Poroshenko has submitted to the Verkhovna Rada a bill on the admission of foreign military forces to Ukraine for participation in military exercises in 2018, according to the parliament's website.
The respective bill, No. 7428, on the approval of the decision by the Ukrainian president on the admission of units of the armed forces of other states to Ukrainian territory in 2018 for participation in multinational exercises, was determined by the head of state as urgent.
It is proposed that the Verkhovna Rada approve the admission of foreign military personnel to Ukraine for participation in Ukrainian-U.S. exercises Rapid Trident 2018 and Sea Breeze 2018, multinational exercises Light Avalanche 2018 and Clear Sky 2018, as well as in Ukrainian-Romanian exercises Riverian 2018.
It is planned to use UAH 36.034 million for these exercises.
op