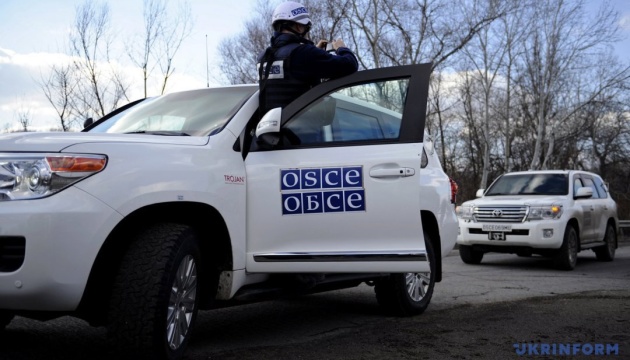 OSCE records almost 16,000 ceasefire violations for past week
Chief Monitor of the OSCE Special Monitoring Mission to Ukraine Ertugrul Apakan expresses concern over the deteriorating security situation in eastern Ukraine and calls on the parties to fully comply with the agreed ceasefire.
This is stated in a report of the OSCE Special Monitoring Mission to Ukraine (OSCE SMM) of December 19, posted on the OSCE website.
"We note with concern a sharp deterioration in the security situation with ceasefire violations reaching levels not recorded since February this year," the ambassador said.
The chief monitor's comments came as preliminary figures from the SMM showed almost 16,000 recorded ceasefire violations in the week from December 11 to 17 - a 35% increase on the week before.
The figures, based on observations by SMM ground patrols and from static cameras and unmanned aerial vehicles, reflect a trend previously observed, in which a recommitment to the ceasefire by the sides was followed by a steady increase in the level of violence, culminating in fierce fighting resulting in casualties and disruption and destruction of critical civilian infrastructure.
Reiterating the OSCE SMM's readiness and willingness to facilitate dialogue and verify implementation of the Minsk agreements, Apakan urged the sides to deliver on the commitments they have undertaken.
"A return to normality, wherein civilians can once again resume their everyday lives without fear of shelling and landmines is the first step to a long-term sustainable peace," he said.