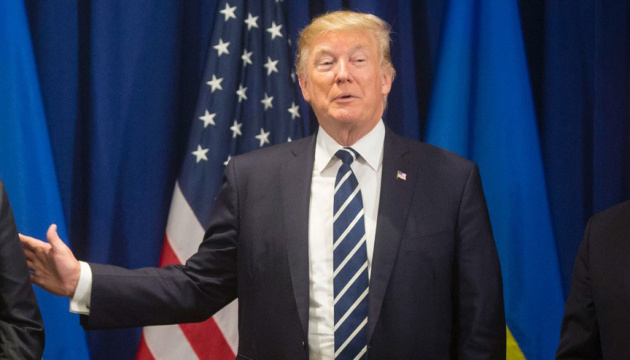 Trump signs defense budget bill with $350 mln for Ukraine
U.S. President Donald Trump has signed into law a bill on the $700 billion defense budget for fiscal year 2018, which foresees the allocation of $350 million in military aid to Ukraine, including lethal weapons.
The signing ceremony took place in the White House on Tuesday, December 12, an Ukrinform correspondent reports.
"This historic legislation demonstrates our unwavering commitment to our men and women in uniform - the greatest fighting force in the history of the world. And we're making it a lot better than even that," Trump said in his speech before signing the law, calling it "extremely important" to the country.
As reported, the National Defense Authorization Act (NDAA) was approved by both chambers of the U.S. Congress in early November.
"The NDAA authorizes $350 million to provide security assistance to Ukraine, including defensive lethal assistance," reads the document.
It specifies that the legislation restricts half of these funds until the Secretary of Defense certifies that Ukraine has taken substantial action to make defense institutional reforms critical to sustaining capabilities developed using security assistance.
In general, the NDAA authorizes $4.6 billion for the European Deterrence Initiative (EDI) to reassure NATO allies and enhance the U.S. deterrent and defense postures in Europe.
In addition, it is planned to allocate up to $100 million from the European Deterrence Initiative to conduct or support a single joint program of the Baltic nations to improve their resilience against and build their capacity to deter Russian aggression. The document also authorizes to allocate $58 million for measures in response to the Russian violation of the INF Treaty.
op