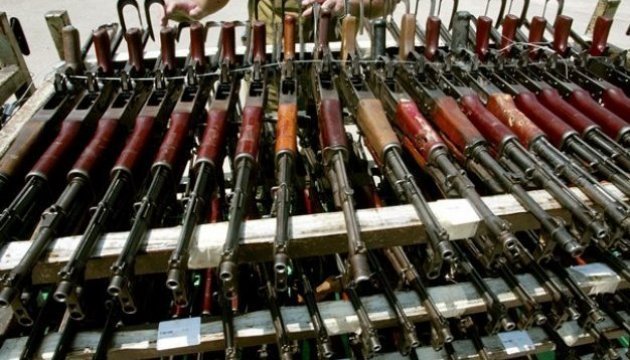 Lithuanian government endorses weapons supplies to Ukraine worth almost EUR 2 mln
The Lithuanian government has endorsed a resolution on gratuitous transfer of weapons to Ukraine worth almost EUR 2 million.
As the Yevropeiska Pravda Ukrainian online newspaper reports with reference to the Lithuanian Defence Ministry, Ukraine will be granted weapons and munitions that were used by the armed forces of Lithuania before the country's transition to NATO standards.
"The transfer of property is part of Lithuania's consistent and comprehensive support for Ukraine through strengthening its defence capability and securing its sovereignty," said Lithuanian National Defence Minister Raimundas Karoblis.
Earlier it became known that the weapons, which are planned to be transferred, now cost EUR 1.93 million, while Lithuania had spent more than €3 million on its acquisition.
As reported, more than 7,000 Kalashnikov assault rifles, almost 2 million cartridges, more than 80 machine guns, several mortars, anti-tank weapons and other military equipment will be provided for Ukraine.
ol