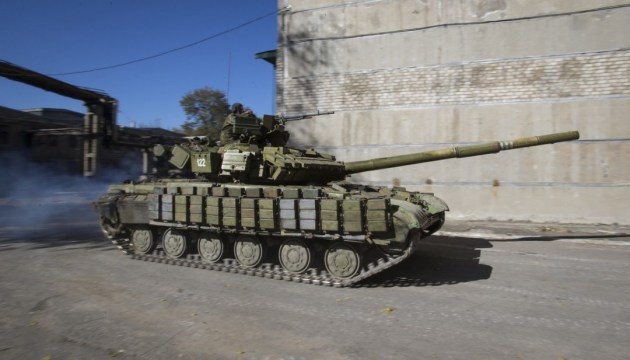 Russia moves its troops to border with Ukraine - NSDC
There is still a threat that Russia could launch a large-scale offensive operation against Ukraine, Deputy Secretary of the National Security and Defense Council of Ukraine Oleksandr Lytvynenko has said.
He stated this during the VII National Expert Forum "Ukraine: Seeking Balance," an Ukrinform correspondent reports.
"Despite the tremendous achievements of our Armed Forces, National Guard and Security Service in deterring Russian aggression, the factor of a Russian large-scale operation remains relevant. If the Russians fail to achieve success through a destabilizing campaign, they can return to widespread military aggression," Lytvynenko said.
He noted that the Russian military command was deploying more forces and facilities near the border with Ukraine.
"And here we should mention two newly deployed armies - the eighth army and the 20th general army. Here we should say about three newly created divisions - 150, 3, 144, as well as a division created in Khankala in the Caucasus. Here we should say about the quick rearmament of the air armies of the Southern and Western districts, where new aircraft arrive. Here we should say about the rapid deployment of a group in the occupied Ukrainian Crimea," Lytvynenko said.
op