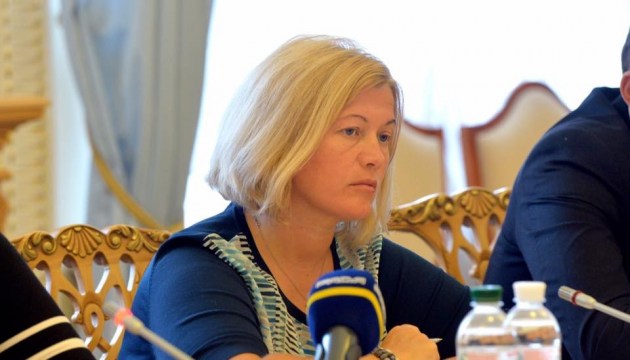 Liberation of 152 Ukrainian captives blocked – Ukraine's representative in Trilateral Contact Group
The process of liberation of captives from the occupied Donbas has been blocked for more than a year.
Iryna Herashchenko, the representative of Ukraine in the Trilateral Contact Group for settlement of the situation in Donbas, said this in an interview with Channel 5.
According to her, a total of 152 Ukrainians, both soldiers and civilians, are currently held captive in the occupied territories.
"A few months ago, the Ukrainian side proposed handing over to the other side 313 persons, who committed crimes or are still under trial but who can be pardoned pursuant to the Ukrainian legislation, to exchange them for 88 Ukrainians out of a total of 152 captives [held in the occupied territories]. However, the other side has not responded to this proposal yet," Herashchenko noted.
ol