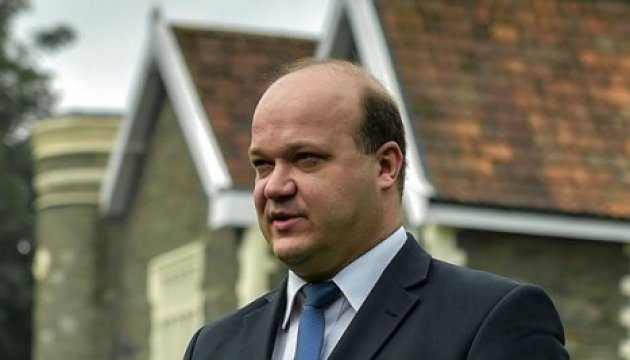 Ambassador says what U.S. defense budget envisages for Ukraine
The U.S. defense spending budget, which authorizes the allocation of $350 million in military assistance to Ukraine, greatly expands the directions of this support.
Ukraine's Ambassador in Washington Valeriy Chaly said this, while commenting on the draft defense budget approved by the Senate and the House of Representatives of the United States.
"The U.S. defense budget for 2018 foresees $350 million in security assistance to Ukraine and a significant expansion of its directions," the diplomat wrote on his Facebook page.
He said that the draft law authorizes the provision of defensive lethal weapons to Ukraine.
"For the first time, it is proposed to provide Ukraine with such defensive means as air defense and surface search surveillance radars, naval countermine means, offshore and coastal ships," the Ukrainian ambassador said.
The bill also foresees funds for the rehabilitation of wounded Ukrainian soldiers in U.S. medical facilities, the teaching and training of Ukrainian health professionals in this area.
"The position of both chambers of the American parliament once again emphasizes the high level of bicameral and bipartisan support of Ukraine in opposing the Kremlin's aggression," Chaly said.
As Ukrinform reported, on Wednesday, November 8, the U.S. Armed Services Committees of the House of Representatives and the Senate approved a draft defense budget for the fiscal year 2018, which envisages $350 million for Ukraine, including in the form of lethal weapons.
For final approval, the bill should be voted in the House of Representatives and the Senate and then signed by the U.S. president.
op