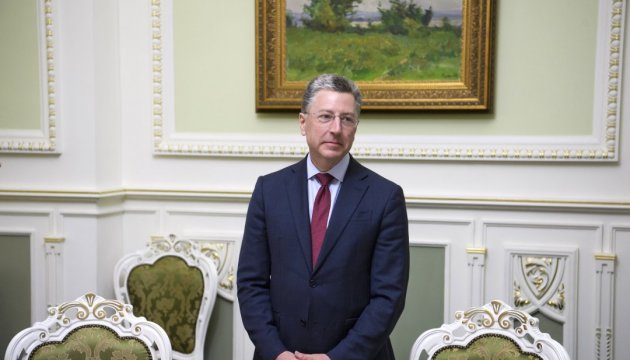 Fire in Kalynivka not to affect provision of lethal weapons to Ukraine – Volker
Fire at ammunition depots in Ukrainian town of Kalynivka will in no way affect the decision of the United States to provide Ukraine with lethal weapons.
United States Special Representative for Ukraine Negotiations Kurt Volker said this in a commentary to the Voice of America​​.
"We are not aware about all the circumstances. Plenty of people are interested in explosions, but there is also a possibility of an accident. I think that the US will make decision on provision of weapons based on US goals in this matter," he said.
As reported, a fire broke out at the ammunition depots in Kalynivka, Vinnytsia region, on September 26, which subsequently led to artillery shells exploding. About 30,000 people were evacuated from the zone of possible danger.
ol