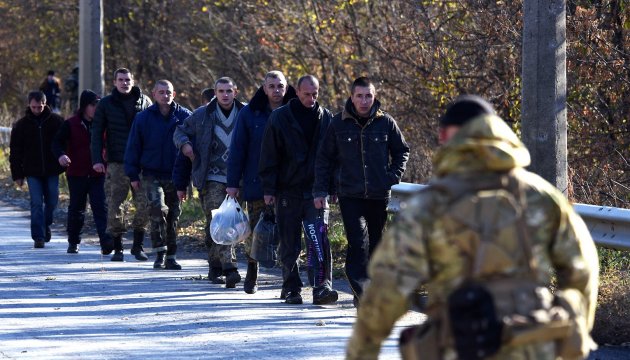 United States to assist Ukraine in creating recovery system for freed captives
Representatives of the Joint Personnel Recovery Agency of the United States Armed Forces will help establish in Ukraine an integral system of psychological support for the military who were held hostage, captive and survived torture.
Deputy Director of the Joint Personnel Recovery Agency Barbara Trenker said this during the visit to the 27th separate brigade of the National Guard of Ukraine on Tuesday, the press service of the Interior Ministry reports.
"Recovering and saving people are very important tasks. Over the next few days, we will study in Ukraine the issues of reintegration of persons who were held captive, underwent compulsory isolation or were tortured. We are glad to have the prospects for partnership with the Ukrainian side... We hope we will be able to help Ukraine build the system of reintegration of personnel, both the military and the civil servants working in this area," Trenker said.
As of now, 132 Ukrainians are still held captive. More than a thousand people have been already freed from captivity.
ol