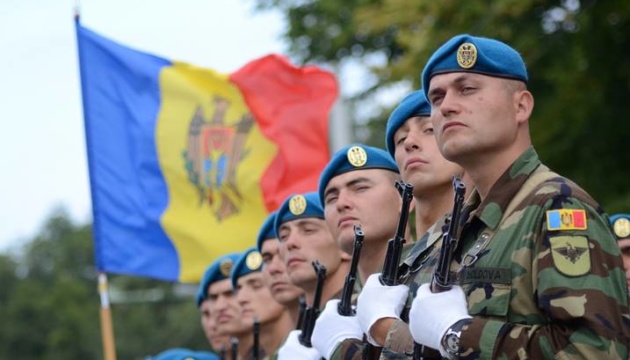 Moldovan president again bans troops from participating in Ukraine exercises
Moldovan President Igor Dodon has suspended the government's decision on the participation of Moldovan troops in the Rapid Trident 2017 military exercises that will be held in Ukraine from September 7 to September 23.
"In accordance with the Constitution of the Republic of Moldova, I have decided to suspend the current government resolution on the participation of Moldovan servicemen in military exercises in Ukraine. For the first time since I took office as head of state, I have decided to use my constitutional power in accordance with Article 88, Part i of the Constitution of the Republic of Moldova, which foresees the right to suspend government acts that are contrary to law, until the final decision is made by the Constitutional Court," he wrote on Facebook on Wednesday.
Dodon said that in accordance with the constitution, Moldova is a neutral state, and Moldovan military personnel "should not participate in military exercises" conducted under the auspices of any military unit. However, Moldova will not hinder the participation of Moldovan military personnel in UN-led peacekeeping maneuvers.
"I state the violation by the government of the provisions of the law on state security, Article 33, Part 3, according to which 'participation of individual parts (units) of the National Army with personnel, weapons and military equipment in the joint military exercises with military units of other states outside the country is approved by the commander-in-chief of the Armed Forces," he wrote.
He said that the armed forces, including the Defense Ministry, "are in a miserable state, which can be assessed to be the worst over its entire life, thanks to the Euro-unionist government from 2009 and to date." He said that these structures need radical reform, the development of their capacity within Moldova in accordance with the neutral status, "and those who destroyed property and infrastructure and sold weapons and brought them to such a state will be prosecuted, including criminally."
Earlier on Wednesday, September 6, the Moldovan government approved a resolution allowing National Army soldiers to take part in the Rapid Trident 2017 military exercises.
On September 5, Dodon banned Moldovan servicemen from participating in military exercises in Ukraine.
Earlier, the president also banned Moldovan military personnel from participating in international exercises that took place at the Smardan training range in Romania.
op