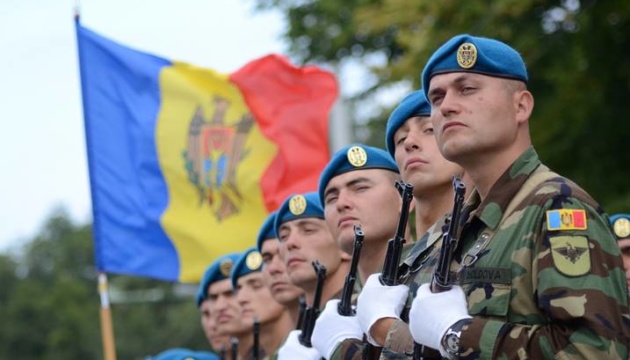 Moldova allows its military to attend Rapid Trident drills in Ukraine
The Moldovan government has allowed National Army soldiers to take part in the Rapid Trident 2017 military exercises that will be held in Ukraine from September 7 to September 23.
The respective resolution was approved at a government meeting on Wednesday, an Ukrinform correspondent in Moldova reports.
"The head of state has banned the Moldovan military contingent from participating in exercises in Ukraine. I cannot understand what arguments the president was guided by in order to make such a decision. I do not think that anyone is interested in having a weak army. We need to include in the government agenda a separate resolution on the participation of Moldovan servicemen in military exercises on Ukrainian territory," Prime Minister Pavel Filip said.
He stressed that foreign partners had allocated the funds for the participation of Moldovan servicemen in international exercises outside the country.
On September 5, Moldovan President Igor Dodon banned National Army servicemen from participating in military exercises in Ukraine.
Earlier, the president banned Moldovan military personnel from participating in international exercises that took place at the Smardan training range in Romania.
According to the Moldovan Defense Ministry, 57 Moldovan military personnel will participate in military exercises in Ukraine.
Moldavian servicemen have been constantly participating in Rapid Trident exercises since 1996.
op