Italian Navy destroyer Luigi Durand de la Penne enters Odesa port. Photos
Italian Navy destroyer Luigi Durand de la Penne has anchored at the Odesa seaport in southern Ukraine on the morning of September 4.
"The visit of the Italian destroyer under the command of Captain Fabrizio Rutteri is made within the framework of training of cadets of the Italian Naval Academy in the city of Livorno. Eighty-eight Italian cadets will stay in Odesa for three days. They will meet with the Ukrainian military sailors at the Ukrainian Navy headquarters and the cadets of the Naval Institute of the National University "Odesa Maritime Academy" and take part in a tour to the Hetman Sahaidachny frigate," Ukrinform learnt from the press service of the Naval Forces of the Ukrainian Armed Forces.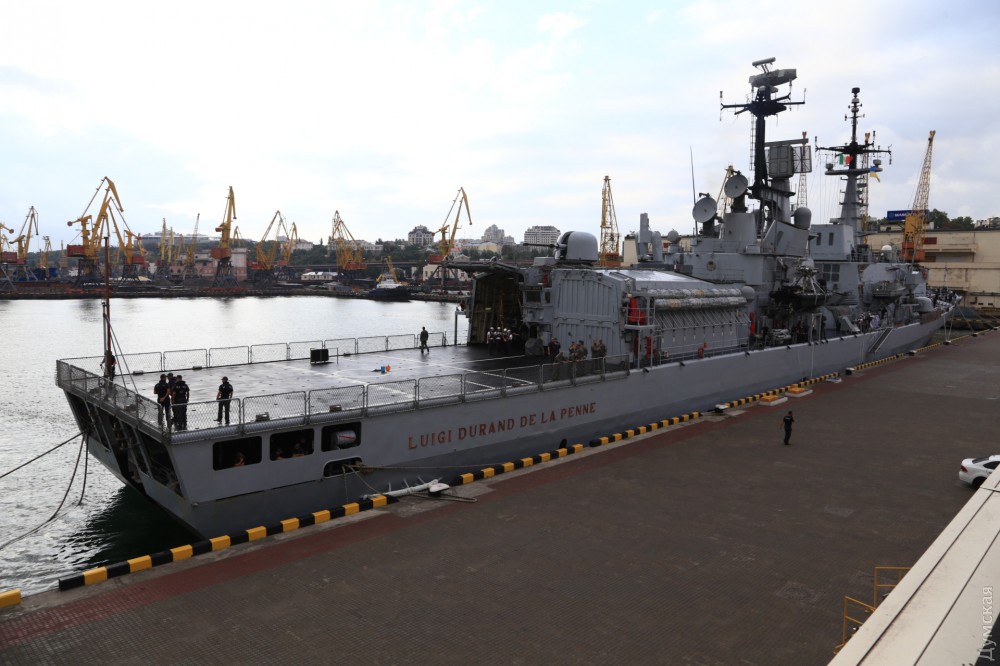 Ukrainian military sailors together with their Italian colleagues will visit the place where the Italian Аlberto Rakia suffered a shipwreck and will place a wreath on the water to honor the memory of the fallen military sailors.
A friendly football tournament between the Ukrainian and Italian cadets is also planned.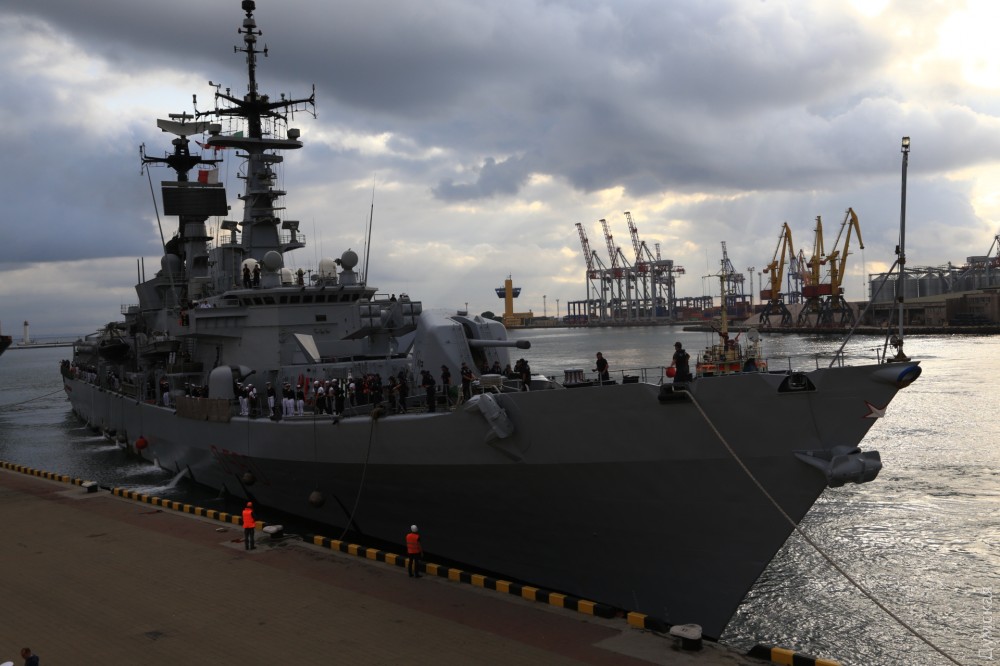 The Luigi Durand de la Penne destroyer appeared in the Navy of the Italian Republic in 1993. The ship has a length of 147 m, a width of 16 m and a draught of 6.7 meters. The ship has a maximum speed of 31 knots. The destroyer is armed with artillery mounts, anti-ship and anti-aircraft missiles. It has two hangars for helicopters which can accommodate a pair of light helicopters Bell AB-212 ASW or one heavy helicopter EH-101 Merlin.
Photo credit: Dumskaya
ol