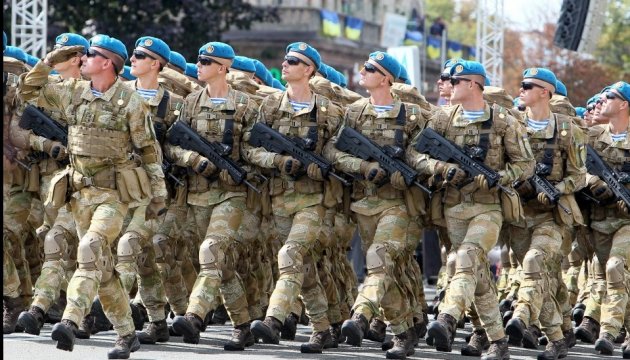 Ukraine already capable of taking over Luhansk and Donetsk – Polish expert
While holding its West 2017 military trainings, Russia can go to the length of various actions to weaken the Ukrainian army, including the aggression against Ukraine.
Former commander of the Polish Land Forces, ex-deputy national defense minister of the Republic of Poland Waldemar Skrzypczak said this in an exclusive commentary to an Ukrinform correspondent.
"Ukraine may fear some actions [during the West 2017 military trainings] which could significantly weaken the Ukrainian army. In my opinion, Putin becomes more and more afraid of the Ukrainian army as its strength grows and it is now capable of winning Luhansk and Donetsk away from separatists during the military hostilities," said the Polish military expert.
In his opinion, the US and other countries of the West do not give Ukraine security guarantees which could provoke President Putin into taking aggressive actions, particularly during the West 2017 drills.
ol