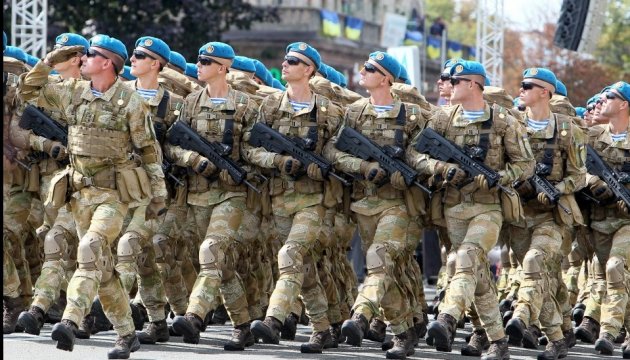 Ukrainian Army in Top 30 of world's best armies – Defense Ministry
The Armed Forces of Ukraine have entered the list of world's 30 best armies, the press service of the Ukrainian Defense Ministry reports.
"The Global Firepower, which annually rates the best armed forces of the world, has awarded Ukraine with the 30th place (between Sweden and Myanmar). The U.S. Armed Forces took the first place, and Russian – the second one," reads the report.
Top ten armies also included Great Britain, Japan, Turkey, Germany and Egypt, the ministry reports.
The rating of the best armies of the world included 133 countries. To compose the rating, Global Firepower fulfilled a comprehensive study, taking into account above 50 factors.