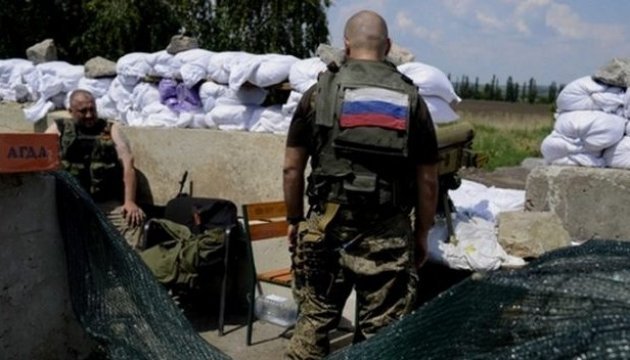 Over 75 Russian military units identified in Donbas - InformNapalm
Representatives of the InformNapalm international volunteer community have identified over 75 Russian military units that were involved in the conflict in the Donbas.
InformNapalm spokesman Mykhailo Makaruk said this at a press conference at Ukrinform on Wednesday.
"InformNapalm currently has the world's largest database on the presence of Russian troops in the Donbas. More than 75 military units, whose representatives participated in the conflict in the Donbas, have already been identified. These are military personnel," Makaruk said.
In addition, InformNapalm volunteers noticed in the Donbas 44 types of the latest weapons that were produced in Russia and were not exported anywhere. In particular, the issue concerns the latest modifications of tanks, unmanned aerial vehicles, rifles, electronic warfare systems, communications systems, and military trucks.
"Some of these samples have not even been added to the arsenal - they are at the stage, so to speak, of clinical trials in the Donbas," he said.
op