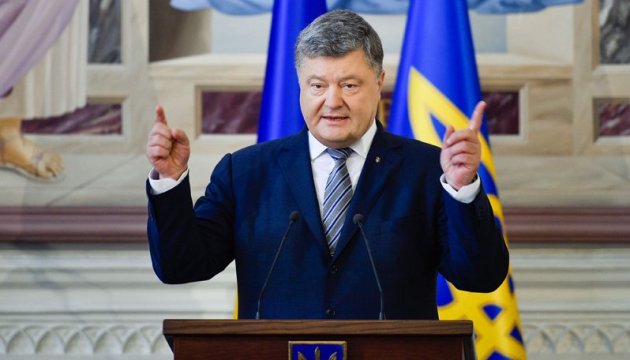 Ukrainian army to get Oplot tanks this year - Poroshenko
The Ukrainian army will get Oplot tanks due to the introduction of amendments to the state budget and increased defense spending in 2017, President Petro Poroshenko has said.
"Thanks to amendments to the state budget for 2017, Oplot tanks will be added to the arsenal of the Ukrainian army. The Ukrainian army is getting stronger every day!" he wrote on Facebook on Sunday.
He also added that the state-run Kyiv Armored Plant had taken into account the experience of soldiers in the anti-terrorist operation (ATO) zone and upgraded a T-72A battle tank, making it more secure and efficient.
As reported, it is planned to allocate UAH 300 million for the purchase of Oplot tanks. In addition, it is expected that the army will get 72 modernized T-72 tanks.
op