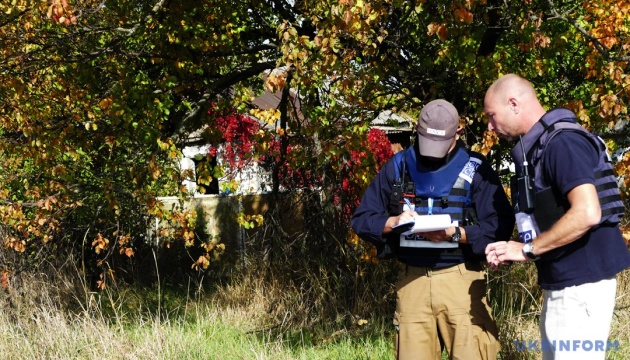 OSCE denied access to two settlements in Donbas due to mines
The OSCE Special Monitoring Mission (SMM) to Ukraine still has no access to the settlements of Pikuzy in Donetsk region and Shchastia in Luhansk region, since mine clearance on these routes has not yet started, according to a report posted by the mission on its Facebook page.
"The OSCE SMM continues to be denied access to Pikuzy and Shchastia as the sides fail to remove mines they themselves laid," the report says.
At the same time, the OSCE said that the presence of mines and unexploded ordnance puts civilians and their children at risk. According to the report, so far this year, the OSCE SMM has confirmed 89 civilian casualties related to mines and unexploded ordnance - 27 killed and 62 injured.
The mission said that complete mine clearance would take years. "But it is possible to immediately remove mines and unexploded ordnance from areas and routes most travelled by civilians," the OSCE said.
op