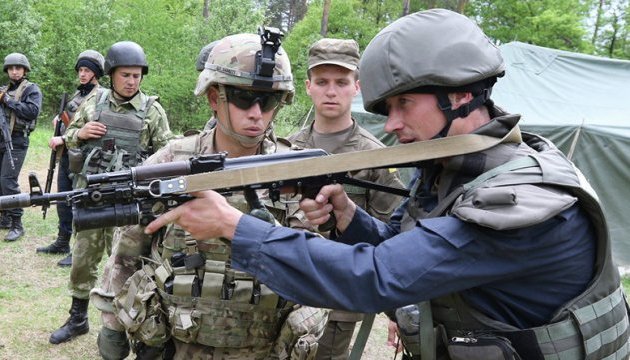 Ukrainian Armed Forces adopts many NATO-like safety standards – Canadian military instructor
The Ukrainian military command requested Canada to help introduce the NATO-like safety standards in the Armed Forces of Ukraine.
Canadian Army Major Chris Hartwick, who oversees one of the training courses within the UNIFIER Canadian training mission to Ukraine, said this in an interview with the Army news.
"Some might ask why we are imposing our safety standards on them [Ukrainian servicemen], but this is actually something the Ukrainian Armed Forces has requested of us. They wish to adopt more NATO-like safety standards and their leaders strive to learn as much from Canada and the U.S. as possible in this regard," Hartwick said.
According to him, the absence of a separate training structure in the Armed Forces of Ukraine creates certain problems for Canadian mission.
"Unlike us, the Ukrainian Armed Forces does not have a standardized training structure. So, many of their instructors have never undergone training on how to teach a class or run a firing range," the Canadian Army Major said.
He added that Canada "exercises a strict set of safety guidelines when planning and conducting training and the Ukrainian Armed Forces functions differently."
As reported, the Canadian government announced early March its decision to extend the UNIFIER military training mission to Ukraine for another two years until March 31, 2019. About 200 Canadian military instructors have been training Ukrainian servicemen within the framework of this mission.
ol