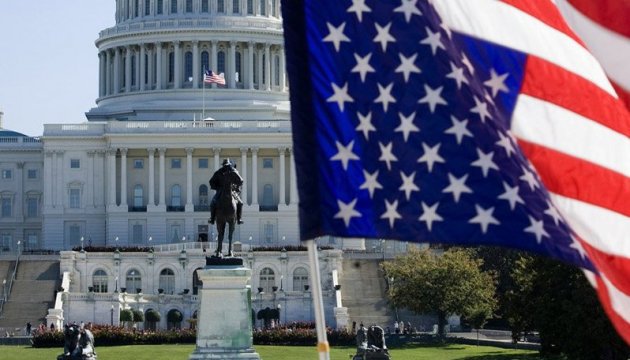 NATO, US Department of State seriously concerned about situation in eastern Ukraine and Crimea
NATO Deputy Secretary General Rose Gottemoeller and U.S. Special Representative for Ukraine Negotiations Kurt Volker have expressed great concern over the situation in eastern Ukraine and build-up of Russia's military presence in the annexed Crimea.
The NATO Deputy Secretary General held a meeting with the US Special Representative at the Alliance headquarters in Brussels on Wednesday. Ms. Gottemoeller and Ambassador Volker discussed the security situation in eastern Ukraine, Kyiv's reforms, and NATO's support for Ukraine, the Alliance press service reports.
"I was pleased to meet with Kurt Volker today. We agreed that the situation in eastern Ukraine and Russia's military build-up in Crimea continue to be of great concern. Russia must respect the Minsk Agreements, which are vital for Ukraine's security and stability," said the Deputy Secretary General.
As noted, NATO continues to provide strong political and practical support for Ukraine.
"Through ten different Trust Funds, NATO Allies have pledged almost forty million euros to support Ukraine – in areas such as command and control, cyber defence and medical rehabilitation," the statement reads.
As a reminder, Ambassador Volker previously served as the U.S. Permanent Representative to NATO from 2008 to 2009.
ol