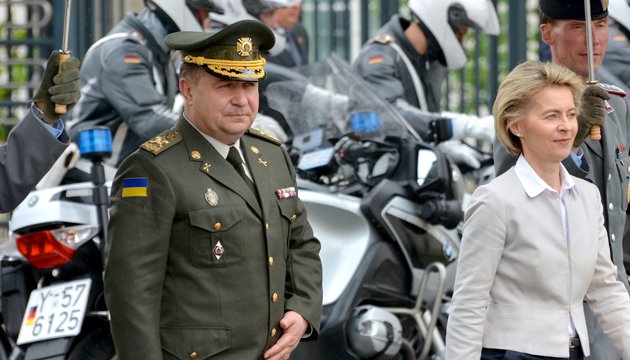 U.S. provides equipment to Yavoriv training ground – Poltorak
The United States of America has provided equipment to the instruction building of the International Peacekeeping and Security Centre (Yavoriv, Lviv region).
Defense Minister Stepan Poltorak said this during a meeting with the U.S. delegation chaired by Mrs Laura Cooper, Acting Deputy Assistant Secretary of Defense for International Security Policy, the press service of the Defense Ministry reported.
Poltorak announced the opening of new simulation training module at the International Peacekeeping and Security Centre and thanked the U.S. party for provided equipment for this centre.
"Cooperation between the Defense Ministry of Ukraine and the U.S. Department of Defense is mutually beneficial and effective especially regarding the training of the Ukrainian service members in Lviv oblast. The U.S. instructors demonstrate high level of professionalism during joint operations. Currently we are improving the training field infrastructure there," General Poltorak stressed.
During the meeting, the parties discussed the current situation in east of Ukraine.
"Despite calls of world political leaders and international organizations regarding ceasefire, militants keep on shelling. They do not observe the so called bread ceasefire," Poltorak said.
The defense minister briefed the meeting participants on progress of defense reform, prospects of defense assistance provision to Ukraine, US-Ukrainian defense cooperation.
ish