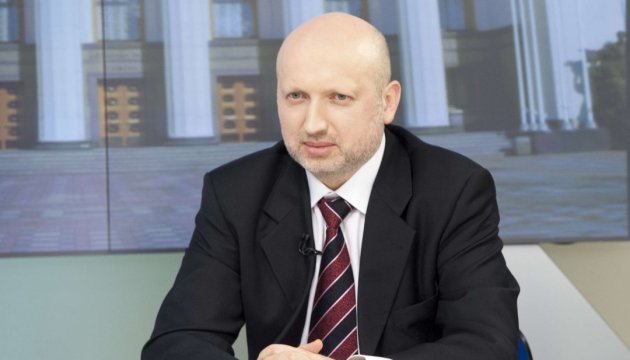 Oleksandr Turchynov: Further liberation of occupied territories within ATO format impossible
Secretary of the National Security and Defense Council (NSDC) of Ukraine Oleksandr Turchynov says that Ukraine should stop the anti-terrorist operation (ATO) and transfer to a new format of defending the country from a hybrid war waged by the Russian Federation against Ukraine.
He stated this in an interview with Interfax-Ukraine, reads a report posted on the NSDC's website.
"Hostilities in the east of our country have lasted already for three years and have outgrown the ATO format both in duration and scale. At the same time, it should be noted that the anti-terrorist operation completed many crucial tasks. It is within the ATO that we stopped the aggressor, managed to hold presidential, parliamentary and local elections, and liberated a significant part of the occupied territory of Ukraine. However, the time has come to switch to the new format of defending the country," Turchynov said.
According to him, the current Ukrainian legislation envisages two main cases when the combat use of the Armed Forces is allowed - declaration of war and anti-terrorist operation.
"Despite popular belief, according to our law, the introduction of martial law provides only a special legal regime in the country or in particular regions and does not give an automatic right to use the Armed Forces and other military formations", the NSDC secretary said.
He noted that the legislation was formed based on the XX views on classical war and ignores the need to counter hybrid aggression unleashed by the Russian Federation against Ukraine.
Therefore, Turchynov said that it is time to define a new format that will allow to effectively protect Ukraine from hybrid methods of war applied by Russia.