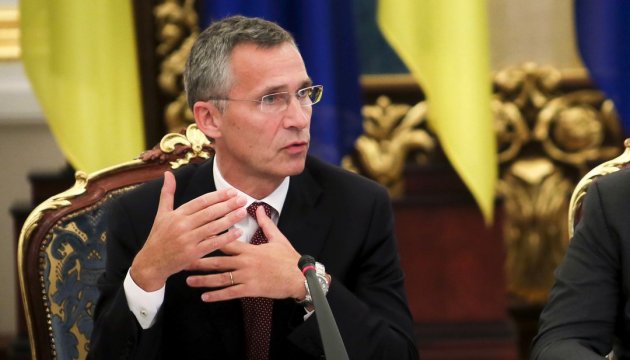 Delegation of North Atlantic Council led by Stoltenberg to visit Ukraine
The delegation of the North Atlantic Council led by NATO Secretary General Jens Stoltenberg will visit Ukraine in July 2017.
This decision was approved at a sitting of the NATO-Ukraine Commission on Tuesday, April 25, the Ukrainian government's press service reports.
Jens Stoltenberg said that the incident occurred with OSCE monitors in eastern Ukraine on 23 April showed that the security situation in Donbas deteriorated.
Allied ambassadors reiterated this message, stressing the importance of guaranteeing safety and freedom of movement for OSCE monitors. Allies also encouraged Ukraine to take reforms forward to strengthen its defense forces and democratic institutions, and tackle corruption.
The Secretary General also reaffirmed NATO's strong support for Ukraine's sovereignty and territorial integrity.
Also, the Secretary General met with Ukraine's Vice Prime Minister for European and Euro-Atlantic Integration, Ivanna Klympush-Tsintsadze, for discussions on Ukraine's reform agenda. Minister Klympush-Tsintsadze briefed Allies on Ukraine's reform efforts and annual implementation plans.
iy