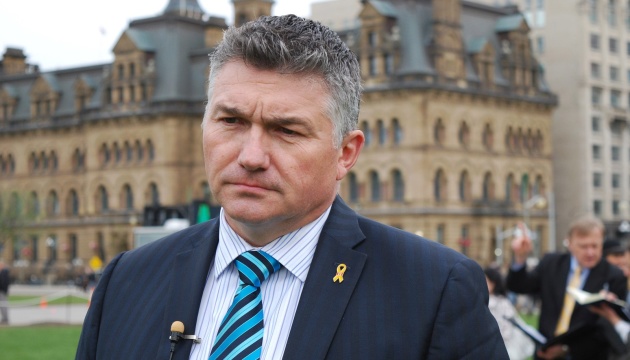 James Bezan: Canada should start to sell weapons to Ukraine
Canada should finally allow Ukraine buying defensive weapons.
James Bezan, the Official Opposition Critic for National Defence and member of Conservative Shadow Cabinet, said this in an interview with Ukrinform.
"Russia is strengthening its positions in Donbas, pulling artillery and weapons there. The Minsk Agreements have failed. The militants and the Russian military continue to ignore them. Therefore, I advocate including Ukraine in this list and opening of access to the Canadian arms market," Bezan said.
According to him, the Government of Canada should also immediately begin to supply a variety of weapons to Ukraine.
The Automatic Firearms Country Control List defines the countries, which Canada allows its domestic producers to supply weapons to. Currently, there are 35 countries on the list, including Botswana, Russia, Saudi Arabia and Colombia. Ukraine is not on the list so far.
ol