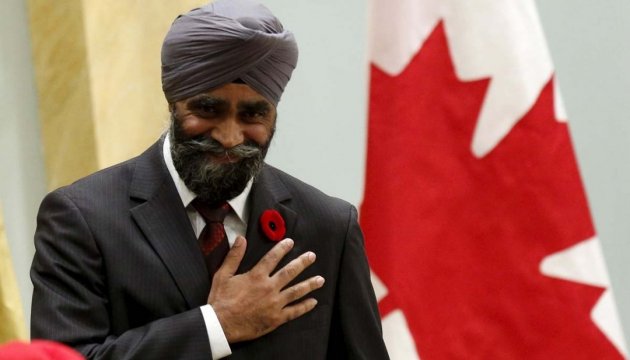 Canada intends to greenlight arms exports to Ukraine
Opening of the arms market will become the next step in the defense cooperation between Canada and Ukraine.
This was announced by Canadian National Defense Minister Harjit Sajjan, an Ukrinform correspondent reports.
"The Canada-Ukraine relations are unique. The signing of the defense agreement will allow us to have much more detailed and substantive discussions on various topics. Therefore, the next step will be to include Ukraine in the Automatic Firearms Country Control List," Sajjan said.
However, the Canadian National Defense Minister did not mention when Ukraine would be able to buy Canadian weapons.
"We always try to move forward as quickly as possible. We have worked closely to agree on the defense agreement and will continue to cooperate," minister Sajjan said.
He added that the signing of the defense agreement was "a very important step before getting to the Automatic Control List."
The Automatic Firearms Country Control List defines the countries, which Canada allows its domestic producers to supply weapons to. Currently, there are 35 countries on the list, including Botswana, Russia, Saudi Arabia and Colombia. Ukraine is not on the list so far.
ol