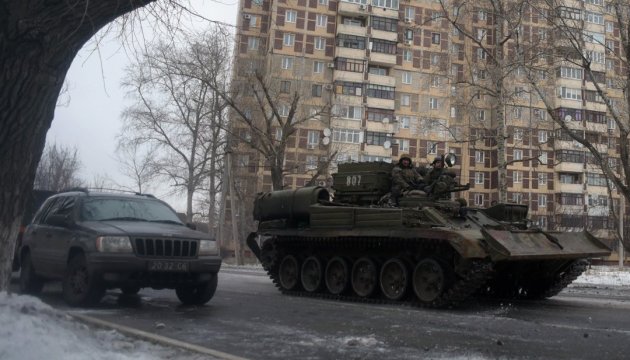 NATO-Ukraine Commission held meeting on situation in Avdiivka
The NATO-Ukraine Commission in Brussels on February 8 held an extraordinary meeting at the ambassadorial level regarding the situation in Avdiivka.
Ukraine's Vice Prime Minister for European and Euro-Atlantic Integration Ivanna Klympush-Tsintsadze wrote this on Facebook.
"Because of the recent escalation in Avdiivka, a meeting of NATO-Ukraine Commission at the ambassadorial level was held yesterday. All countries of the Alliance expressed their unanimous support for Ukraine, the territorial integrity and sovereignty of our state. NATO member countries have no doubts that this is Russia and its associates who are responsible for the escalation of the situation in the security area in Donbas," she wrote.
According to her, the Allies confirmed that the lifting of sanctions against Russia is impossible because of the non-fulfillment of the Minsk agreements, which are the only way to resolve the conflict.
"That's why NATO will continue political pressure on Russia, there will be no hesitations with this regard. NATO also noted visible results of reforms in Ukraine," the vice prime minister noted.
iy