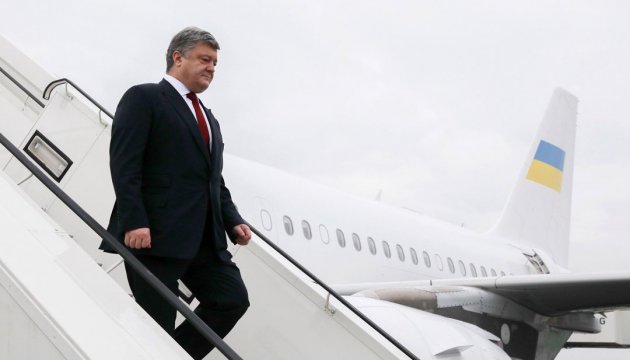 President Poroshenko cuts short visit to Germany as power, water, heat supply halted in Avdiyivka in Donbas
President of Ukraine Petro Poroshenko has cut short his visit to Germany due to escalation in the ATO area in Donbas.
Deputy Head of the Presidential Administration Kostiantyn Yeliseyev said this on the air of Channel 5 during a live broadcast from Berlin.
"The situation in the town of Avdiyivka [Donetsk region] is very tough. We have been informed that critical infrastructure of the city was destroyed as a result of shelling and there is a threat of humanitarian disaster. President of Ukraine has decided to cut short his visit to Berlin and to return immediately to Kyiv in order to coordinate the government's measures and activities prevent humanitarian catastrophe and seek to respond to attacks occurring around Avdiyivka," Yeliseyev said.
Earlier, Pavlo Zhebrivsky, the chairman of the government-controlled Donetsk Military and Civilian Administration wrote on his Facebook page that Russian-backed militants had damaged a power line of Avdiyivka. In addition, filtration station and a chemical plant's power generation unit, which provided Avdiyivka with heat, were de-energized. As a result, the town was left without water, electricity, heating.
ol