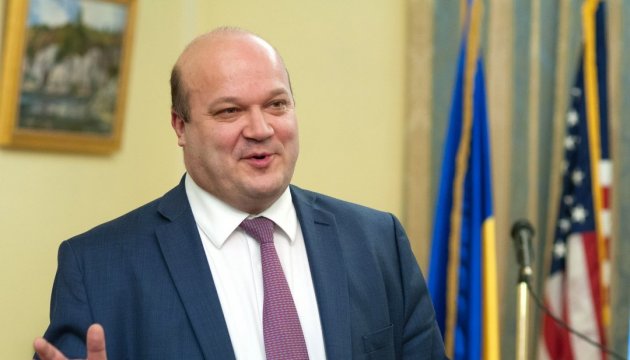 Ambassador Chaly: Ukraine may receive lethal weapons from next US administration
The current position of the Obama's administration, which has not yet approved deliveries of lethal weapons to Ukraine, may be revised by the team of the next president.
Ukrainian Ambassador to USA Valery Chaly said this in an exclusive interview with Ukrinform, an Ukrinform correspondent reports.
"Defensive equipment now comes to Ukraine and gives the opportunity to save the lives of our soldiers, as well as to record the ceasefire violations, for example, with the help of counter battery radars," the diplomat noted.
However, he continued, it is no secret that the position of [current] U.S. President is in the way of provision of lethal weapon to Ukraine. "Therefore, accordingly, the changes in the White House give an opportunity for a fresh look at this issue," Chaly said.
He also reminded that the US defense budget for 2017 fiscal year increased the military aid to Ukraine and "includes the possibility of provision of lethal defense weapons" at the legislative level.
ol